Saudi Arabia projects 2024 budget deficit at 1.9 pct of GDP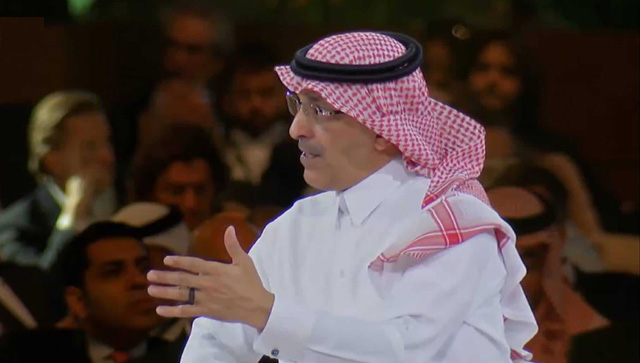 RIYADH, Oct 1, 2023 (BSS/XINHUA) - Saudi Arabia announced Saturday its preliminary budget statement for 2024 with an expected 1.9 percent deficit of the GDP.
The Saudi finance ministry projected total expenditures for fiscal 2024, which is identical to a calendar year in the kingdom, at 1,251 billion Saudi Riyals (about 333.5 billion U.S. dollars), and 1,172 billion riyals in revenues.
The projection is based on the government's fiscal objectives to expand strategic spending at the sectoral and regional levels, broaden and diversify the economic base, as well as improve public services, among others, the ministry said in the pre-budget statement.
The kingdom is estimated to have a 2-percent deficit of its GDP, totaling 82 billion riyals, for 2023, according to the statement.
Saudi Minister of Finance Mohammed bin Abdullah Al-Jadaan said that the government will continue implementing fiscal and economic structural reforms to help develop and diversify the Saudi economy, according to the Saudi Press Agency.
He also highlighted the important role of the Public Investment Fund and development funds and sustained structural reforms that enhance the growth of non-oil GDP in the medium term, it reported.
Saudi Arabia usually approves its budget in the fourth quarter of every year, said the ministry's statement.
Before that, the ministry releases a pre-budget report to inform Saudi citizens and analysts of key fiscal objectives and economic indicators to enhance transparency and sound fiscal planning for the coming year.