Commerce Minister inspires Mexicans to explore Bangladesh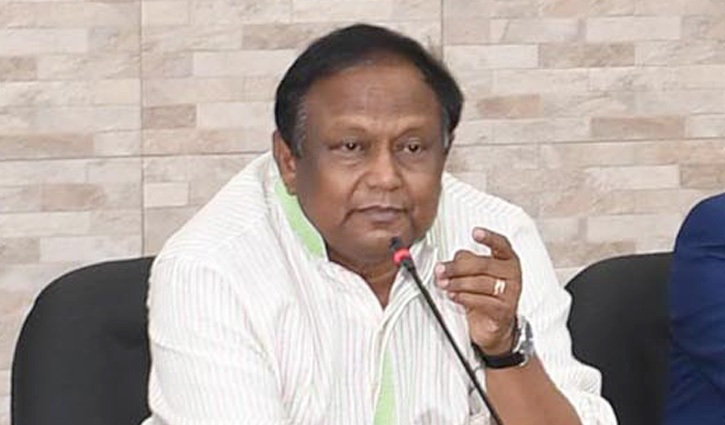 DHAKA, Sept 28, 2023 (BSS) - Commerce Minister Tipu Munshi highlighting various development initiatives of the government has urged Mexicans to explore Bangladesh.

Tipu made the call while addressing a seminar titled "Unleashing Economic Potential: Bridging Bangladesh and Mexico" as the chief guest held yesterday at the prestigious San Ignacio de Loyola Auditorium of Iberoamericana University, said a press release.

The Bangladesh Embassy in Mexico City, in collaboration with Iberoamericana University, hosted the seminar.

The Commerce Minister illuminated the audience with Bangladesh's recent economic progress and delved into various initiatives undertaken by the present government.

Despite the global economic turbulence brought about by the Russia-Ukraine conflict, he emphasized Bangladesh's remarkable resilience in combating inflation and economic recession.

The seminar commenced with a warm welcome from the Dean of Business School of the University, Javier Cervantes Gonzalez, who conveyed heartfelt appreciation to the Minister and the Bangladesh Embassy for selecting their institution as the venue. He also expressed optimistic aspirations for continued collaboration in the future.

During his enlightening keynote address, Additional Secretary of the Commerce Ministry, Abdur Rahim Khan, elucidated the favorable trade and commerce landscape in Bangladesh.

He extended a warm invitation to Mexican investors, inviting them to explore the diverse array of opportunities within Bangladesh's 100 special economic zones, spanning sectors such as agriculture, pharmaceuticals, ICT, sports, education, cultural exchange and more.

This invitation was framed within the context of fostering robust trade relations. On the Mexican front, Dr. Aribel Contreras Suarez, Coordinator of the Department of International Trade at Iberoamericana University, shared valuable insights into Mexico's economic perspective and identified potential areas of cooperation.

Ambassador Sergio Ley Lopez, President of the Asia & Oceania Section at COMCE, and Dr. Gerardo Tajonar Castro, President of ANIERM, contributed their perspectives on enhancing connectivity between businesses in both countries, they focused especially on exporting halal meat to Bangladesh from Mexico and having a thronged economic relation through cultural connectivity.

Nathan Wolf Lustbader, Director General of COMEXI, a local think tank, expressed his keen interest in fortifying ties with Bangladesh. Emilia Reyes Aguero C.P., President of the Consejo Coordinador Empresarial de Mujeres, underscored the importance of diversifying trade markets by venturing into new territories.

During the interactive session, students passionately inquired about Bangladesh's recent economic trends, its remarkable strides in achieving MDGs and wanted to know more about the proactive initiatives addressing SDGs.

Ambassador Abida Islam expertly moderated the seminar, which saw the enthusiastic participation of approximately 125 students, including media personnel.

The event proved invaluable in providing attendees with profound insights into the vast business potential between the two nations.