BFTI holds workshop on tax, VAT, customs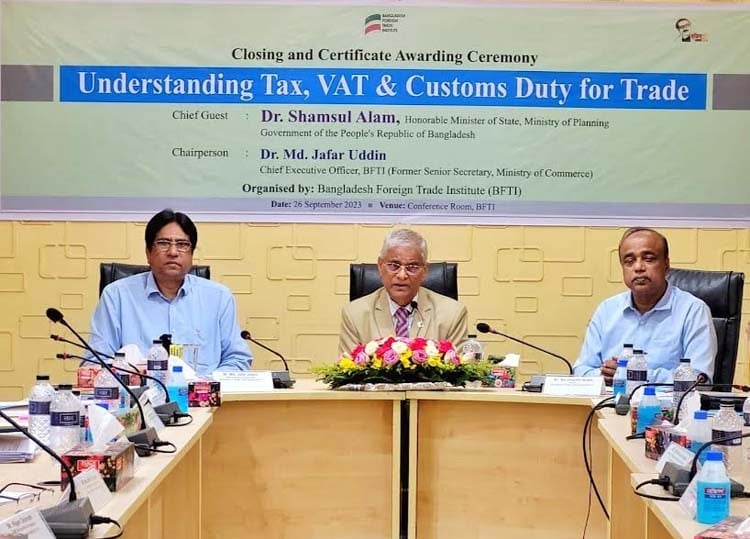 DHAKA, Sept 27, 2023 (BSS) - Bangladesh Foreign Trade Institute (BFTI) has
organized a five-day workshop for the officials of various government
agencies, representatives of trade bodies and associations and also for the
officials of import and export firms.
State Minister for Planning Dr Shamsul Alam graced the concluding session of
the workshop yesterday which focused on tax, VAT and customs related issues.
Speaking on the occasion, Dr Alam said that the government is prioritizing on
efficient revenue management and building up business-friendly environment to
graduate Bangladesh from the LDCs in 2026 as well as to transform the country
as a developed nation by 2041.
He opined that skilled human resources are very much essential to build a
firm revenue management.
The State Minister mentioned that the government has a target to raise the
tax-GDP ratio to 10 percent in the current fiscal year (FY24).
BFTI CEO Dr Md Jafar Uddin said that the BFTI has been imparting training to
both public and private sector officials on income tax, VAT, customs and on
international trade.
BFTI director M Obaidul Azam gave the address of welcome on the occasion. A
total of 32 participants took part in the five-day workshop.