Japan inflation flat at 3.1 percent in August: govt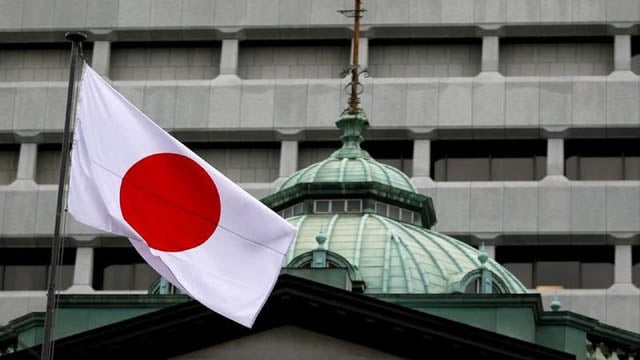 TOKYO, Sept 22, 2023 (BSS/AFP) - Japan's consumer price inflation was 3.1 percent in August, unchanged from July, official data showed Friday, putting further pressure on Prime Minister Fumio Kishida.
The data, excluding fresh food, came slightly higher than market expectations for a 3.0 percent rise in the world's third-largest economy.
Excluding both food and energy, however, prices rose 4.3 percent, also unchanged from July, according to the internal affairs ministry.
Among key items, mobile phone fees, hotel prices, and fire and earthquake insurance saw increased prices, the ministry said.
But electricity and gas bills fell as the government continued subsidies to reduce pressure on families, it said.
Kishida has seen his popularity ratings slide since taking office in October 2021, with many voters squeezed by rising prices seen around the world in the wake of the Ukraine war.
Last week, facing a tough battle for internal party re-election next year, Kishida promised a "drastic" economic package after reshuffling his cabinet.
However, he stuck with his economic team, with Shunichi Suzuki staying as finance minister and Yasutoshi Nishimura still in charge of economy and industry.
The rise of US bond yields, compared with lower Japanese bond yields, has driven down the yen, making the cost of imports such as food and energy particularly more expensive for Japanese consumers.
- Bank of Japan -
The inflation data came on Friday as the Bank of Japan concludes a policy meeting later in the day with governor Kazuo Ueda slated to meet the press to explain his decision.
Most analysts believe the BoJ will maintain the current super-easy monetary policy.
But all eyes are on Ueda's plans for the future, after the former economics professor said in a recent media interview that the central bank may have enough data by the year's end to decide whether to end the programme.
Following the comments, BOJ watchers moved up their rate increase forecasts, with half now predicting a hike in the first half of 2024, Bloomberg News reported.
The comments may also have been aimed at easing pressure on the yen, which on Thursday hit a new 10-month low against the dollar, commentators said.
The Japanese economy remains fragile and the existing monetary policies may need to remain, said Tom Kenny, senior international economist at ANZ Research.
"Indeed, we expect inflation to ease as demand conditions are not strong enough to sustain ongoing pressure on prices," he said.
"We don't think the BoJ is going to drop its negative rate policy by the end of the year," he said.