Novoair clinches 'Gold Award' for on-time flight operation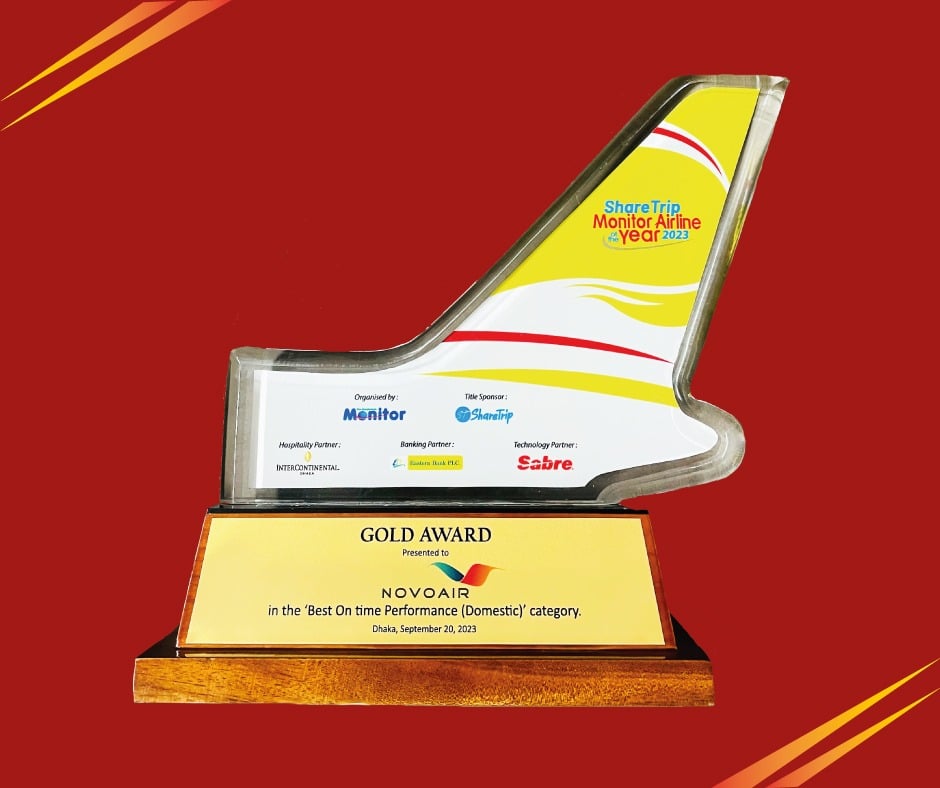 DHAKA, Sept 21, 2023 (BSS) - Novoair, one of the country's private airliners, has won the 'Gold Award' as the best airline in the "Best On-time Performance Airline- 2023" category at the "Sharetrip-Monitor Airline of the Year-2023" event held at a city hotel on Wednesday.
Winning the 'Gold Award' for on-time flight operations in domestic routes, the carrier also won the 'Silver Award' in Best Domestic Airline, Most Customers Friendly Airline (Domestic) and Best in-flight Service (Domestic) categories.
Novoair Head of Marketing and Sales Mes-Bah-Ul Islam received those awards from the state minister of civil aviation and tourism Md. Mahbub Ali, a press release said today.
The award was awarded based on the online survey of regular passengers organised by travel and tourism publication "The Bangladesh Monitor".
Mes-Bah-Ul Islam said, "Novoair is committed to providing the highest level of service since its beginning as the airliner has earned passengers' trust for safe air travel and on-time flight operation."
The airliner operates flights from Dhaka on domestic routes to Chattogram, Cox's Bazar, Sylhet, Jashore, Saidpur, and Rajshahi, and international routes to Kolkata -besides, direct flights from Jashore to Cox's Bazar route and Rajshahi to Cox's Bazar route.