BGMEA calls for streamlined bond services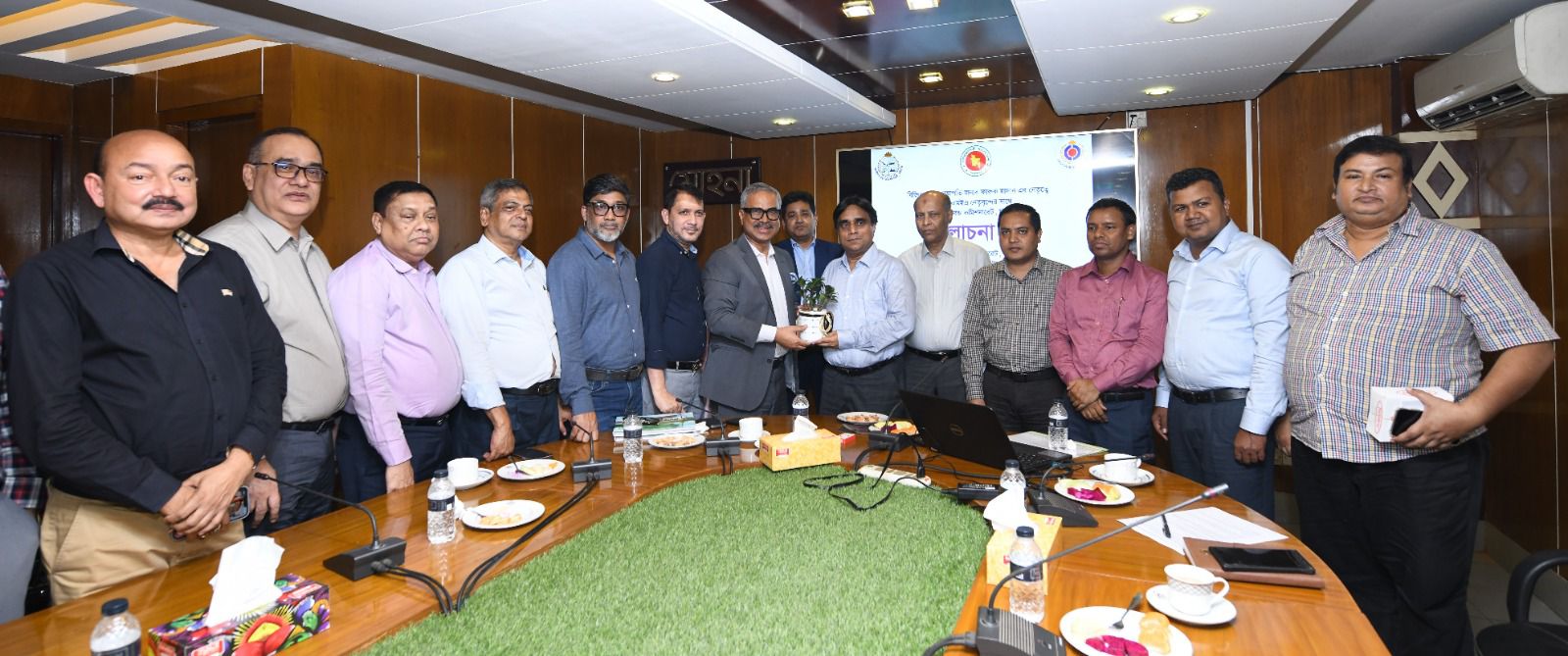 DHAKA, Sept 18, 2023 (BSS) - The Bangladesh Garment Manufacturers and Exporters Association (BGMEA) has urged the Customs Bond Commissionerate in Chattogram to enhance the speed and simplicity of custom bond-related services to boost the competitiveness of the RMG industry.
The call was made when a delegation of BGMEA, headed by President Faruque Hassan, held a meeting with A.K.M. Mahbubur Rahman, Commissioner of Customs Bond Commissionerate, Chattogram.
BGMEA First Vice President Syed Nazrul Islam, Vice President Rakibul Alam Chowdhury, former First Vice President Moinuddin Ahmed Mintu, Directors A.M. Shafiul Karim (Khokon) and M. Ahsanul Hoq, former Directors Helal Uddin Chowdhury, Anjan Shekhar Das, Khondaker Belayet Hossain, Mohammad Atique and, Chair of BGMEA Standing Committee on Trade Fair Mohammed Kamal Uddin, and Chair of BGMEA Standing Committee on Cash Incentive Humayun Kabir Salim were present at the meeting held at the Customs Bond Commissionerate office in Chattogram today, said a press release.
The meeting was also attended by Joint Commissioners Kamona Sheesh and Md. Mizanur Rahman, Deputy Commissioners Tapan Chandra Dey, Suman Chakma and Mohammad Kawsar Alam Patwary.
The meeting centered on important discussions concerning issues and challenges faced by the RMG sector in relation to bond-related services.
During the meeting, Faruque underlined the immense potential that Bangladesh holds in the global market and emphasized that simplified bond services would play a pivotal role in harnessing this potential.
He particularly emphasized the necessity of eliminating complexities in the customs bond procedures, and resolving problems that causes delay in services.
Streamlining this process, he noted, would shorten lead times, thus contribute significantly to its global competitiveness.
In response to these concerns, the Commissioner of the Customs Bond Commissionerate assured the BGMEA delegation of the necessary cooperation in addressing the issues raised during the meeting.
In the meeting, both sides expressed willingness to work closely together to create a more conducive environment for RMG businesses to thrive.