BGMEA urges Custom House to make services faster, simpler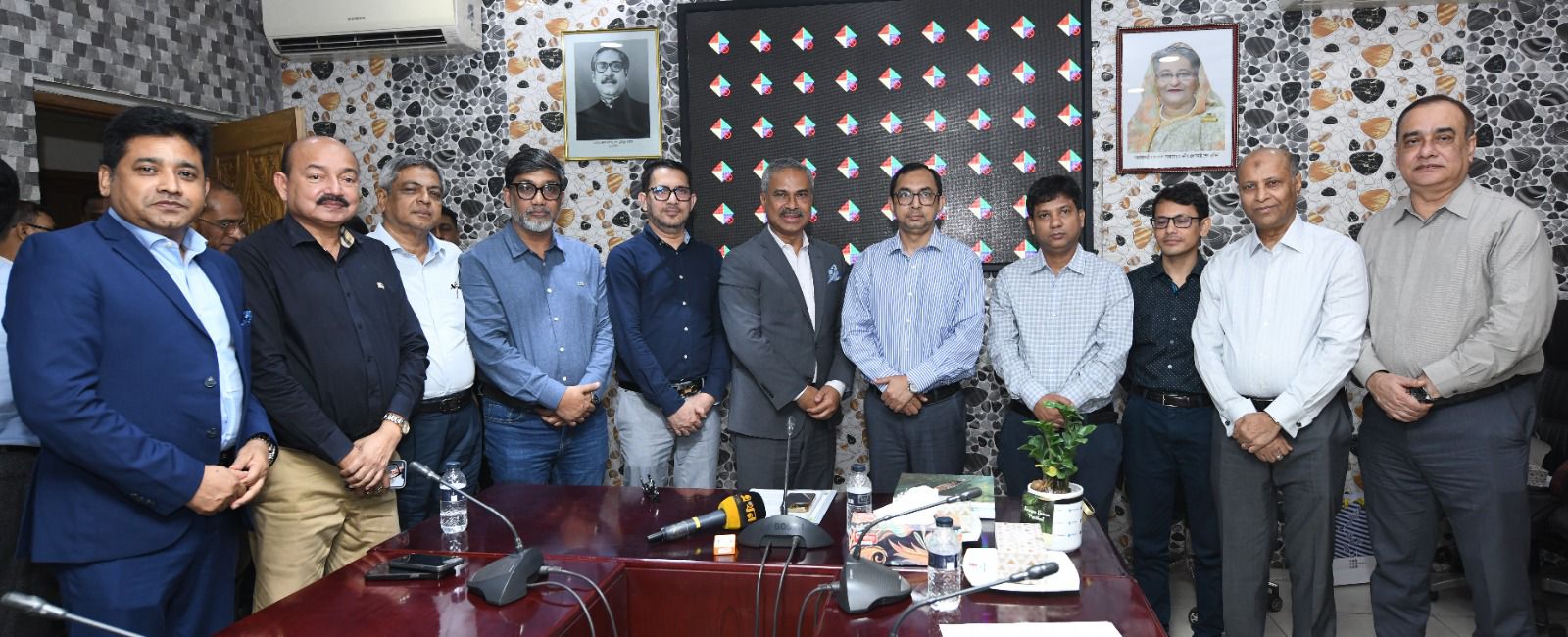 DHAKA, Sept 18, 2023 (BSS) - Bangladesh Garment Manufacturers and Exporters Association (BGMEA) President Faruque Hassan today called for simplifying customs-related procedures and removing all obstacles to facilitate faster and smoother services for the RMG sector.

In a highly competitive global market, he stressed that Bangladesh must reduce lead times, which is a critical factor for maintaining competitiveness within the fashion industry.
The BGMEA president made the call while leading a delegation in a meeting with Mohammad Fyzur Rahman, Commissioner of Custom House, Chattogram.

The purpose of the meeting was to discuss and address key concerns related to customs procedures affecting the readymade garments (RMG) industry, said a press release.
BGMEA First Vice President Syed Nazrul Islam, Vice President Rakibul Alam Chowdhury, Directors Md. M. Mohiuddin Chowdhury, A.M. Shafiul Karim (Khokon) and M. Ahsanul Hoq, former Directors Anjan Shekhar Das and Helal Uddin Chowdhury, Chair of BGMEA Standing Committee on Trade Fair Mohammed Kamal Uddin, and Chair of BGMEA Standing Committee on Cash Incentive Humayun Kabir Salim were present at the meeting held at the Custom House in Chattogram.
Md. Zakir Hossain, Additional Commissioner, Tafsir Uddin Bhuiyan, Joint Commissioner and other high officials of the Custom House, Chattogram were also present at the meeting which was attended by President of Chattogram Custom Agents Association AKM Akhtar Hossain, Secretary General Kazi Mahmud Imam and port related secretary Liakat Ali Howlader.
During the meeting, Faruque also pointed to the challenges currently facing the RMG industry, especially a slowdown in orders due to the global economic impacts of the Russia-Ukraine war.
He highlighted the industry's need for government support and cooperation to navigate these challenging times and ensure its sustainable growth.
The BGMEA delegation apprised the Customs Commissioner of the various difficulties faced by garment exporters concerning customs-related services.
They urged the customs authorities to take prompt action in addressing these issues and streamlining services for the RMG industry.
In response, the Customs Commissioner acknowledged the significant contribution of the RMG industry to the socioeconomic development of Bangladesh.
He listened to the concerns raised by the BGMEA leaders during the meeting and assured them of the Customs House's commitment to providing comprehensive support to resolve these challenges and enhance services for RMG exporters.