Swiss team to visit Lebanon in bank chief probe: judicial official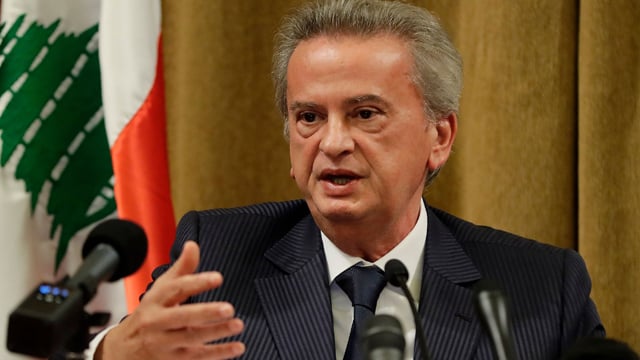 BEIRUT, June 9, 2023 (BSS/AFP) - A Swiss delegation will visit Lebanon as part of investigations into central bank chief Riad Salameh, a judicial official said Thursday, as European legal pressure mounts on the top banker.
However, the Office of the Attorney General of Switzerland (OAG), the country's state prosecutor, said it was not currently planning to send a delegation in the near future.
Switzerland was the first European country to open an investigation into Salameh, who is the subject of a series of judicial probes at home and abroad into the fortune he has amassed during some three decades in the job.
In January 2021, Beirut said it had received a Swiss judicial assistance request as part of a probe into more than $300 million in fund movements by the central bank chief, as well as his assistant and his brother.
Lebanon "was informed by the Swiss authorities that a Swiss judicial delegation will visit Lebanon soon" over Salameh's case, the official told AFP on Thursday, requesting anonymity.
The delegation would meet a local judge and might seek to question individuals over the wealth of Salameh and his entourage as other European countries have done, the official added.
In an email to AFP, the OAG said it was not lining up a visit any time soon.
"The OAG does not currently plan to send a Swiss judicial delegation to Beirut in the near future", in connection with the Salameh investigation, a spokeswoman said.
In March 2022, France, Germany and Luxembourg seized assets worth 120 million euros ($130 million) in a move linked to a probe into Salameh's wealth.
Judicial authorities in France and Munich in Germany last month issued arrest warrants for Salameh over accusations including money laundering and fraud, and Interpol subsequently issued Red Notices targeting him.
An Interpol Red Notice is not an international arrest warrant but asks authorities worldwide to provisionally detain people pending possible extradition or other legal action.
European investigators this year have questioned Salameh in Beirut, also hearing from others including his assistant Marianne Hoayek, his brother Raja, a Lebanese minister and central bank audit firms.
Lebanon does not extradite its nationals, but Salameh could go on trial in Lebanon if local judicial authorities decide the accusations against him are founded, an official previously told AFP.
Following the Red Notices, a local judge questioned Salameh, confiscated his French and Lebanese passports, banned him from travelling and released him pending investigation.
In February this year, Lebanon charged Salameh as part of its own investigation, which it opened after the assistance request from Switzerland's public prosecutor.
Salameh, who denies all accusations against him, continues to serve as central bank governor. His mandate ends in July.
Activists say the travel ban helps shield him from being brought to justice abroad -- and from potentially bringing down others in the entrenched political class, which is widely blamed for endemic corruption in the crisis-hit country.