Asian stocks edge higher on Fed hope but traders remain wary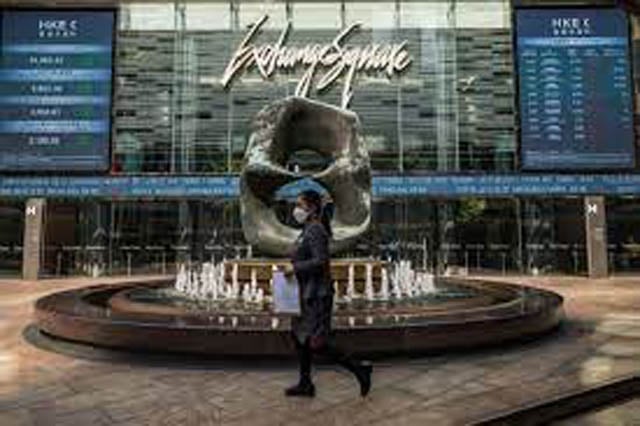 HONG KONG, June 7, 2023 (BSS/AFP) - Most markets crawled higher Wednesday on speculation that China will unveil measures to support its struggling economy, while investors held out hope the Federal Reserve will skip an interest rate hike this month.
Reports that US Secretary of State Antony Blinken will visit China provided optimism for a thawing of relations between the superpowers, but with a lacklustre Wall Street performance and few catalysts to drive business, regional traders moved cautiously.
Meanwhile, a World Bank warning on the global economic outlook gave some food for thought as it lowered its growth expectations for next year.
Traders are keeping tabs on China, with reports saying authorities have asked the country's biggest banks to lower their deposit rates in a bid to boost the economy as it struggles to recover from years of zero-Covid lockdowns.
Analysts said such a move could indicate the People's Bank of China was considering an interest rate cut as soon as this month.
That comes as speculation swirls that Blinken will fly to Beijing within the next few weeks in a bid to get relations back on track after his planned visit in February was called off over what Washington said was a Chinese spy balloon.
With reports saying Blinken could meet President Xi Jinping, there are hopes the two sides could calm tensions that have chilled world markets for years.
In early Asian trade, Hong Kong resumed its recent strong run, adding more than one percent thanks to a tech rally, while Shanghai was also in positive territory.
There were also gains in Seoul, Taipei, Manila and Jakarta, while Sydney was flat.
Tokyo dropped more than one percent after enjoying strong recent buying interest -- the Nikkei 225 has piled on about a fifth since mid-March -- while Singapore and Wellington also struggled.
Next week's Fed policy decision is also in focus, with investors hoping officials will decide not to lift borrowing costs for an 11th successive meeting, in light of data indicating more than a year of tightening is beginning to kick in.
A mixed jobs report last week, which showed a pick up in hiring but slower wage growth, suggested the US economy remained healthy but gave the central bank room to skip a hike this month, even as inflation remains sticky.
However, there appears to be a split among monetary policymakers on the way forward, and with a so-called blackout period for board members now in place, traders will have no insight until decision day.
Still, the World Bank warned Tuesday that the global economy faced headwinds going into 2024 owing to restrictive central bank monetary policies and the possibility of more upheaval among struggling lenders.
It lifted its growth outlook for this year to 2.1 percent from an earlier 1.7 percent estimate but lowered its forecast for next year to 2.4 percent from 2.7 percent.
"Global growth is projected to slow significantly in the second half of this year, with weakness continuing in 2024," the World Bank said.
"The possibility of more widespread bank turmoil and tighter monetary policy could result in even weaker global growth."