Cashless transactions save Tk 10,000cr every year: Nagad MD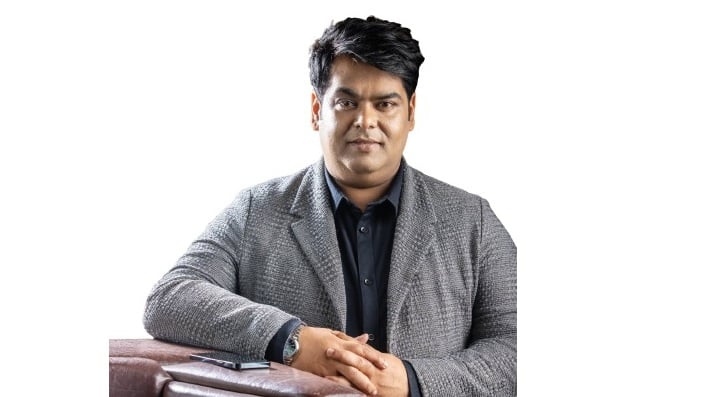 DHAKA, June 6, 2023 (BSS) - Tanvir A Mishuk, founder and managing director of
Nagad Limited, said every year at least Taka 10,000 crore can be saved if all
transactions go cashless moving away from cash usage.
He made this statement while addressing a discussion titled "Towards Cashless
Transaction System" at Jatiya Sangsad Oath Room today.
The Parliament Secretariat organised the programme for the members of
parliament.
Moderated by Senior Secretary to the Parliament Secretariat KM Abdus Salam,
Jatiya Sangsad Speaker Shirin Sharmin Chaudhury attended the function as the
chief guest. A good number of MPs took part in the discussion, said a press
release here.
During the discussion, the parliament speaker and a few MPs asked Tanvir A
Mishuk about the evolution of Bangladesh's financial industry and its future
journey.
He said: "The government needs to spend Taka 500 crore every year only on
printing cash money. According to a Bangladesh Bank study in 2019, the
country needs about Taka 9,000 crore to manage and supply cash."
"There is no alternative to digital or smart transactions in building a smart
Bangladesh. So, we have to go in this direction," he noted.
Addressing the members of Parliament, Mishuk said, "If you give me a
particular area or region of the country and provide necessary support, I
will make that area a model of cashless transactions. I feel that would be an
unimaginable task,"
Noting that Bangladesh's GDP has tripled over the last 14 years just because
of adopting the Digital Bangladesh Vision, Tanvir A Mishuk said: "If we go
ahead with our vision of becoming a developed country through the
establishment of Smart Bangladesh, it will not take much time for our economy
to reach a trillion-dollar milestone."
He pointed out that to break the mobile money market monopoly, Nagad was
launched in 2019 by the hands of Prime Minister Sheikh Hasina.
Since then, Nagad has digitalised the disbursement system of one after
another government allowance over the last four years.

As a result, the government's costs of stipend disbursements have dropped to
a great extent while saving time. Transparency has also been ensured as
allowances now go to real beneficiaries, he added.
In the same way, Nagad has also created a buzz by paying education stipends
to 1.5 crore primary school children through mobile phones, Mishuk said.
Moreover, stipends under the Prime Minister's Educational Assistance Trust,
social security allowances and at least ten other ministries' allowances and
government assistance are also reaching to the beneficiaries through Nagad,
he continued.
Commenting that the government's initiative to establish a digital bank is
very timely, he said if the digital bank is established, all banking
facilities will be on our fingertips.
Farmers will no longer have to resort to Dadon,[a non-institutional financing
way, built upon a verbal contract between farmers and money lenders] for only
Taka 10,000 to buy fertilisers. They will be able to take loans using mobile
phones and repay in the same way with the money earned through sales of their
crops.
Similarly, big transactions like for export-import payments will also be done
through mobile phones 24/7, he also said.
In another session of the same event, State Minister for ICT Zunaid Ahmed
Palak spoke about the journey of Smart Bangladesh. Dr Moajjem Golam Hossain,
key-expert of European Union's Government Financial Management Division of
Bangladesh, gave the welcome speech.
This time, on behalf of Jatiya Sangsad, a discussion was organised on eight
issues for the members of Parliament, with the participation of experts of
respective sectors.