Russia's budget may see $542 mln shortfall in oil, gas revenues in June: Finance Ministry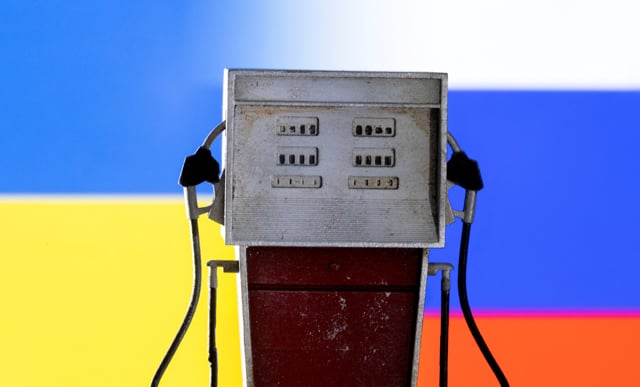 MOSCOW, June 6, 2023 (BSS/TASS) - Russia's federal budget may fall short of oil and gas revenues by 44 bln rubles ($542 mln) in June, according to a statement on the Finance Ministry's Telegram channel.
"The volume of additional oil and gas revenues going to the federal budget in June 2023 is expected to be in the amount of (minus) 44.0 bln rubles," the statement says.
In May, the shortfall in budget revenues from oil and gas sales amounted to 30.6 bln rubles ($377 mln).
After adjusting the fuel damper in May 2023, oil and gas companies received 103.5 bln rubles ($1.27 bln) from the Russian budget against 107.2 bln rubles ($1.3 bln) in April, the ministry said.
Daily currency sales under budgetary rules
The Finance Ministry also noted that daily sales of foreign currency under the budgetary rules from June 7 will increase to 3.6 bln rubles ($44 mln) from 2 bln rubles ($24.5 mln) in May.
"The total amount of funds allocated for the sale of foreign currency is 74.6 bln rubles ($917 mln). Transactions will be carried out from June 7, 2023 to July 6, 2023, respectively; the daily volume of foreign currency sales will be the equivalent of 3.6 bln rubles," the ministry said.
Effective January 13, the Finance Ministry resumed sales of foreign currency in the domestic foreign exchange market under a new set of budgetary rules. Transactions for the purchase and sale of foreign currency are carried out by the Central Bank of Russia in the domestic market in the currency section of the Moscow Exchange via the "yuan - ruble" instrument.