German car sales rise strongly in May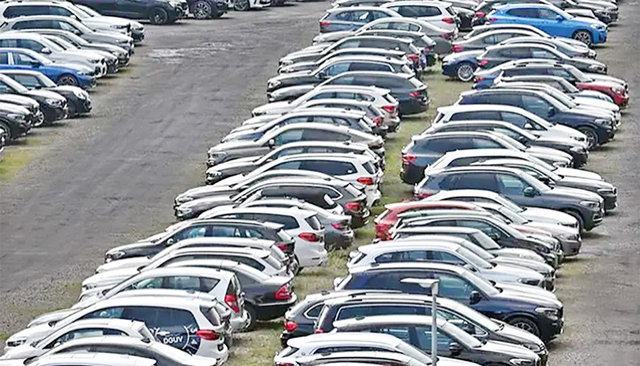 FRANKFURT, Germany, June 6, 2023 (BSS/AFP) - New car sales in Germany rose strongly again in May as supply chain problems eased, official figures showed Monday, but analysts warned the weakening economy may weigh on the sector.
A total of 246,966 new cars were registered in Europe's top economy last month, up 19.2 percent on a year earlier, according to the KBA federal transport authority.
This followed a rise of 12.6 percent in April and a 16.6 percent improvement in March.
"The new car market continues to improve, the upswing is robust," said EY analyst Peter Fuss.
Sales of all-electric vehicles rose by 46.6 percent.
But demand for plug-in hybrids fell by 40.5 percent, the latest sign that motorists are turning their backs on the models.
As a semiconductor shortage that had impacted production continues to ease, manufacturers will be able to ramp up production further to meet demand, said Fuss.
While the upward trend would likely continue for the time being, a weak economic picture coupled with high inflation could lead to a slowdown, he said.
Germany's economy fell into recession around the turn of the year as consumer prices surged and after the European Central Bank implemented a series of interest rate hikes.
Fuss also noted that sales were still well below the levels seen before the coronavirus pandemic.