Price fall in large-cap drives stocks down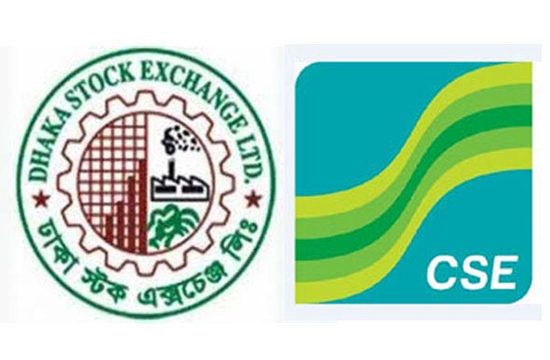 DHAKA, June 5, 2023 (BSS) - Country's both the bourses, Dhaka Stock Exchange (DSE) and Chittagong Stock Exchange (CSE) - today plunged due to mainly price fall in large-cap securities.
The DSEX, the benchmark index of the top bourse in Bangladesh, lost 9.84 points, or 0.15 per cent, to 6,356.30. The DS30, the blue-chip index, decreased 0.04 per cent to 2,198 while the DSES, the shariah-compliant index, went down 0.05 per cent to 1,382.
However, turnover, a key indicator of the market, inched up by 0.15 per cent to Tk 1,256 crore.
Of the securities, 71 advanced, 112 declined and 179 did not show any price movement.
Bangladesh Autocars Ltd made the highest gain with an increase of 9.9 per cent.
Legacy Footwear, Lub-rref (Bangladesh), Trust Islami Life Insurance, and SK Trims & Industries were among the top gainers.
National Tea Company was the highest loser, shedding 8.7 per cent.
Northern Jute Manufacturing Co, Meghna Insurance Company, Sonali Life Insurance Company, and Sea Pearl Beach Resort & Spa were also in the list of the significant losers.
Lub-rref (Bangladesh) was the most-traded stock with its issues worth Tk 58 crore transacting.
Meghna Life Insurance Co, Intraco Refueling Station, IT Consultants, and Rupali Life Insurance Company also saw significant turnover.
CASPI, the all-share price index of the Chittagong Stock Exchange, dipped 11 points, or 0.06 per cent, to close at 18,776.
Of the issues, 60 rose, 79 retreated and 93 did not see any price swing.
However, turnover of the port city bourse edged up 4.28 per cent to Tk 22.88 crore from the previous day.