S. Korea's imported car sale falls 9.2 pct in May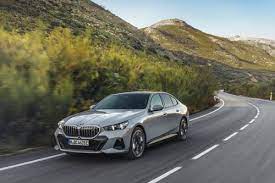 SEOUL, June 5, 2023 (BSS/Xinhua) - South Korea's imported car sales fell in single digits last month due to the supply shortage of some brands, industry data showed Monday.
The number of imported vehicles sold here stood at 21,339 in May, down 9.2 percent from a year earlier, according to the Korea Automobile Importers & Distributors Association (KAIDA).
German carmaker Mercedes-Benz ranked first in terms of automotive sales here among foreign companies by selling 6,292 units last month.
Another German automaker BMW came next with the domestic sale of 6,036 units, trailed by Volve with 1,502 units, Porsche with 1,005 units, and Lexus with 974 units respectively.
The number of European models sold here was 18,434 in May, accounting for 86.4 percent of the total. Japanese and U.S. brands recorded 8.0 percent and 5.6 percent market shares each.
For the first five months of this year, the imported vehicle sales totaled 103,933 units, down 4.0 percent compared to the same period of last year.