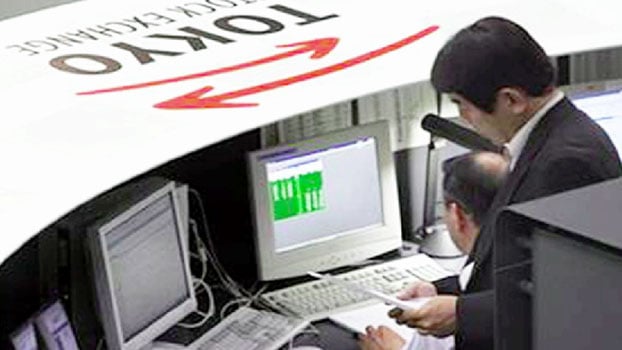 TOKYO, June 2, 2023 (BSS/AFP) - Tokyo stocks opened higher Friday, extending
US rallies on hopes that the Federal Reserve could slow rate hikes, while
traders eye progress on a deal to avert a US default.
The benchmark Nikkei 225 index was up 0.35 percent, or 109.00 points, at
31,257.01 in early trade, while the broader Topix index added 0.42 percent,
or 9.01 points, to 2,158.30.
The dollar fetched 138.68 yen in early Asian trade, against 138.79 yen in New
York late Thursday.
Overnight on Wall Street, the Dow Jones Industrial Average rose 0.5 percent
to 33,062.36, while the broad-based S&P 500 closed 1.0 percent higher and the
tech-rich Nasdaq Composite Index surged 1.3 percent.
The moves came after the US House of Representatives late Wednesday approved
a bill to suspend the nation's debt limit -- key to avoiding a default -- and
advanced it to the Senate.
Hammered out between US President Joe Biden and Republican leaders, the pact
suspends the debt ceiling through 2024 and slightly cuts government spending
next year.
Investors also took in economic data suggesting the US central bank could
have room to hold back on further interest rate hikes in policymakers'
upcoming meeting this month.
"The Japanese market is seen starting with gains following rallies in US
shares," Monex senior market analyst Toshiyuki Kanayama said in a note.
"A wait-and-see attitude may grow ahead of release of US jobs data" later in
the day, he added.
Among major shares in Tokyo, SoftBank Group rallied 5.31 percent to 6,029 yen
after an investment bank upgraded its assessment of the firm.
Panasonic was up 1.30 percent at 1,482.5 yen, and Toyota was up 1.47 percent
at 1,971.5 yen.
Chip-testing equipment maker Advantest was down 1.17 percent at 17,780 yen,
and chip-making equipment manufacturer Tokyo Electron was off 1.37 percent at
19,465 yen.