Australia 'hopeful' China will lift barley tariffs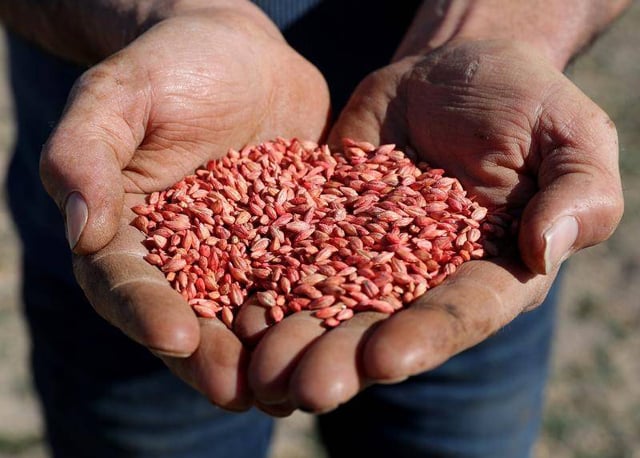 SYDNEY, June 1, 2023 (BSS/AFP) - Australia's efforts to remove sky-high tariffs on its barley exports to China are "going in the right direction", the government said Thursday, as once-icy relations show further signs of a thaw.
Australia has this year resumed exports of coal and timber, which were among a slew of commodities hit by Chinese import bans and restrictions as diplomatic relations soured in recent years.
"Barley is the next cab off of the rank," Trade Minister Don Farrell told reporters.
Beijing's review of its 80.5 percent anti-dumping levy on the crop "is complete or close to be completed", said the minister following a "good meeting" with his Chinese counterpart, Wang Wentao, in Detroit last week.
"The messages I got back from our officials in China was that things are going in the right direction," Farrell added.
"So, I would be hopeful that when that decision is finally made that it will be a positive decision, and we can get Australian barley back into China."
Pending the Chinese decision, Australia has suspended a World Trade Organisation challenge over the barley tariff, which has effectively blocked the commodity since it was imposed in May 2020.
Barley exports to China were worth about Aus$916 million (US$596 million) in the 2018-19 season.
Farrell said he is also keen to get quality Australian wine back into China by removing anti-dumping measures imposed since November 2020, adding that he had seen growers "leaving grapes to wilt on the vine rather than suffer the uncertainty of the global market".
China imposed various trade restrictions following Australia's legislation against overseas influence operations, its barring of Huawei from 5G contracts and its call for an independent investigation into the origins of the Covid-19 pandemic.
Relations appear to have warmed since Australia's centre-left Labor government adopted a less confrontational approach to China since coming to power a year ago.