Mango export for this year starts, target doubles to 4,000 tons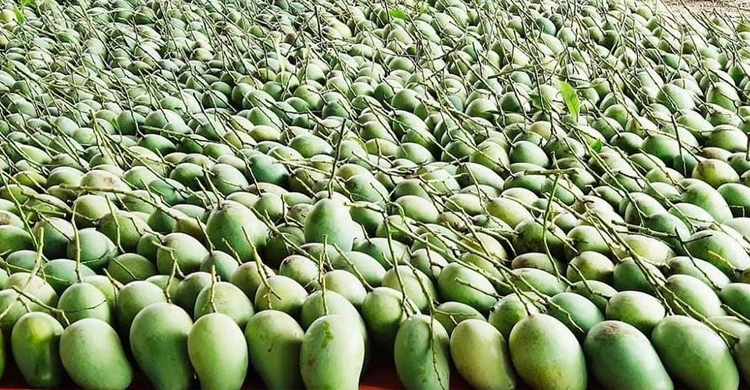 DHAKA, May 25, 2023 (BSS) - The operation of mango export has started for
this year with a target of doubling the export volume to 4,000 tons.
Agriculture secretary Wahida Akhter formally inaugurated the operation for
export of mangoes at a function held at central packing house at Shyampur in
the capital this morning.

Agriculture ministry additional secretary Rabindrasri Barua, director general
of Department of Agriculture Extension (DAE) Badal Chandra Biswas, director
Tajul Islam Patwary, Mango Export project director Arifur Rahman and
Bangladesh Fruits, Vegetables, and Allied Products Exporters Association
president Jahangir Hossain spoke, among others, on the occasion, said a
ministry press release.
The release said that a total of 10 tons of mangoes were exported today in 4
countries. A total of 1,757 metric tons of mangoes were exported in FY22 to
some 28 countries.
Speaking on the occasion, the Agriculture Secretary said although 24 lakh
tons of mangoes are exported every year, but only 1,757 metric tons of
mangoes were exported last year.
"Although we're in the 7th slot for producing mangoes, but we'll have to
boost export of mangoes for which all sorts of barriers will have to be
removed. If necessary, packing house will be set up near the field,"