BEA places Tk 20.94 lakh crore alternate budget for FY24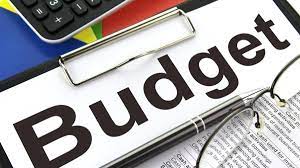 DHAKA, May 25, 2023 (BSS) - The Bangladesh Economic Association (BEA) today
placed a Taka 20,94,112 crore alternate budget for the next fiscal year
(FY24) which is 3.09 times higher than the budget of the current fiscal year
(FY23).
The BEA also termed this proposed budget as expansionary and pro-people.
BEA president Dr Abul Barkat placed this alternate budget at a press
conference held at the office of BEA in the capital's Eskaton area today. BEA
general secretary Dr Md Ainul Islam gave the introductory remarks.
Mentioning that the alternate budget has been proposed to gain six goals over
the next 10 years, Dr Barkat said that these goals are alleviating 70 to 80
percent of people into middle class, reducing disparity at the lowest level,
distributing resources of the rich community among the poor and low-income
group people, giving highest priority to the domestic economy in development,
creating opportunity for making people science-minded and enlightened and
thus creating employments for people.
The BEA president said that it is possible to realize Taka 2.12 lakh crore
through imposing resource tax adding that resource tax should be imposed to
reduce disparity.
Besides, he suggested that if the tax of country's 90 percent low-income
group people is lowered, then more employments would be created while their
income would increase.
Dr Barkat also opined that Taka 20.94 lakh crore budget is very much
necessary considering the global economic recession, recovery from the COVID-
19 pandemic and the onslaught of the Russia-Ukraine war.
Leaders of the BEA were present on the occasion.