MoU signed between CBCCI, e-CAB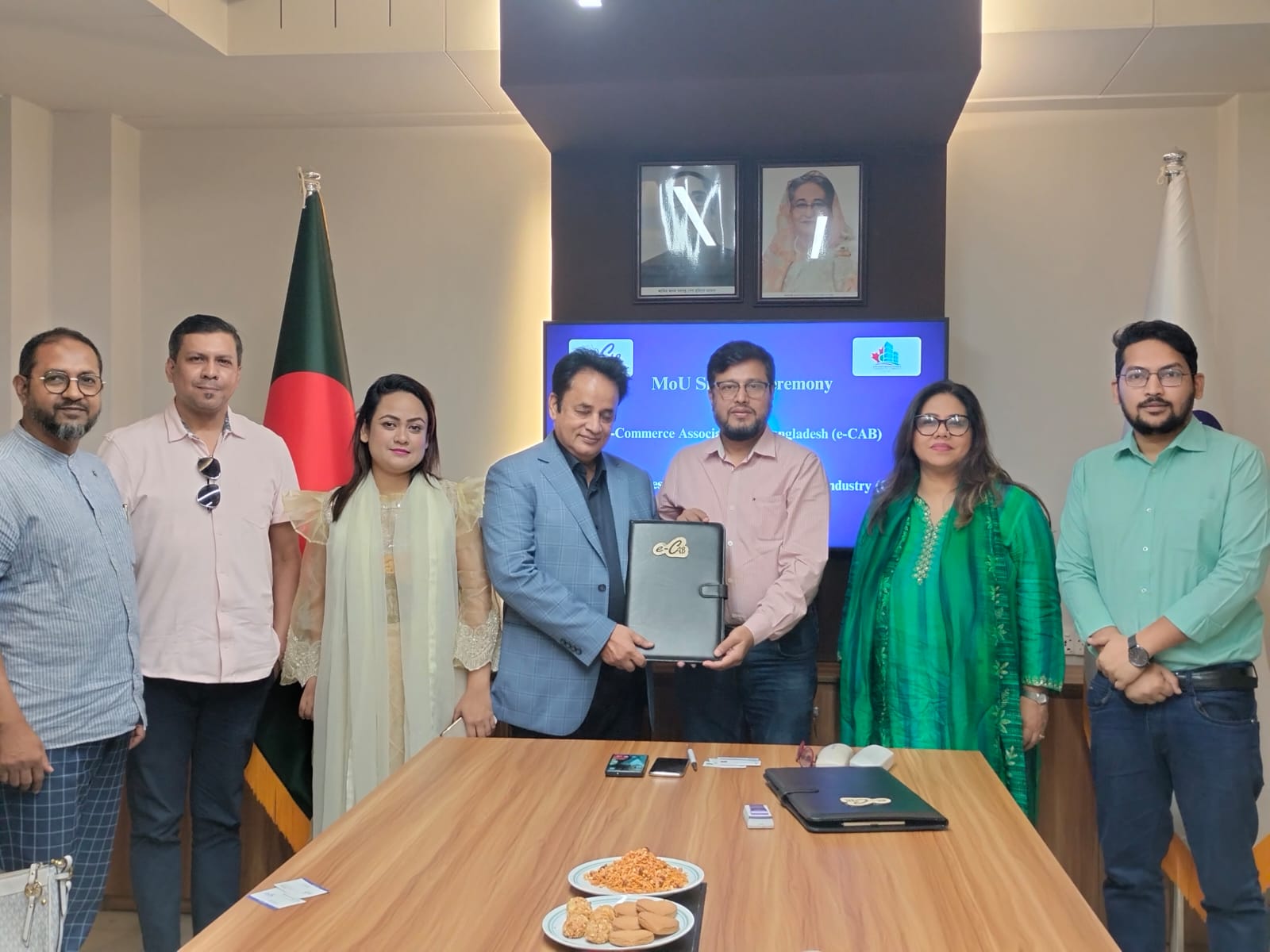 DHAKA, May 25, 2023 (BSS) - E- Commerce Association of Bangladesh (e -CAB) today inked a Memorandum of Understanding (MoU) with Canada-Bangladesh Chamber of Commerce and Industry (CBCCI) at the e-CAB office in the city.
Shomi Kaiser, President, e-CAB and Areef Rahman, Executive Vice President, CBCCI, signed the MoU on behalf of their respective sides.
Among others, e-CAB Vice President Md Shahab Uddin and Finance Secretary Asif Ahnaf and CBCCI Country Director for Bangladesh Farzana Ali were present on the occasion.
In her speech, Shomi Kaiser said they inked the MoU to explore more business opportunities through participation in the trade fair titled "CBCCI Trade Expo 2023" which will be organized by CBCCI in Toronto from November 17 to 19, 2023.
"There are huge opportunities of Bangladeshi e-commerce entrepreneurs in outside of the country. We want to explore the opportunities. So, we have taken an initiative to participate in different events abroad," she added.

Areef Rahman said e-commerce is still an infant industry, but it shows a lot of potentials that can bring significant momentum to the national growth trajectory in the long run.
He informed that the Export Promotion Bureau (EPB) is also going to participate in the trade show to increase exports to Canada.