Kuwait's ambassador meets FBCCI president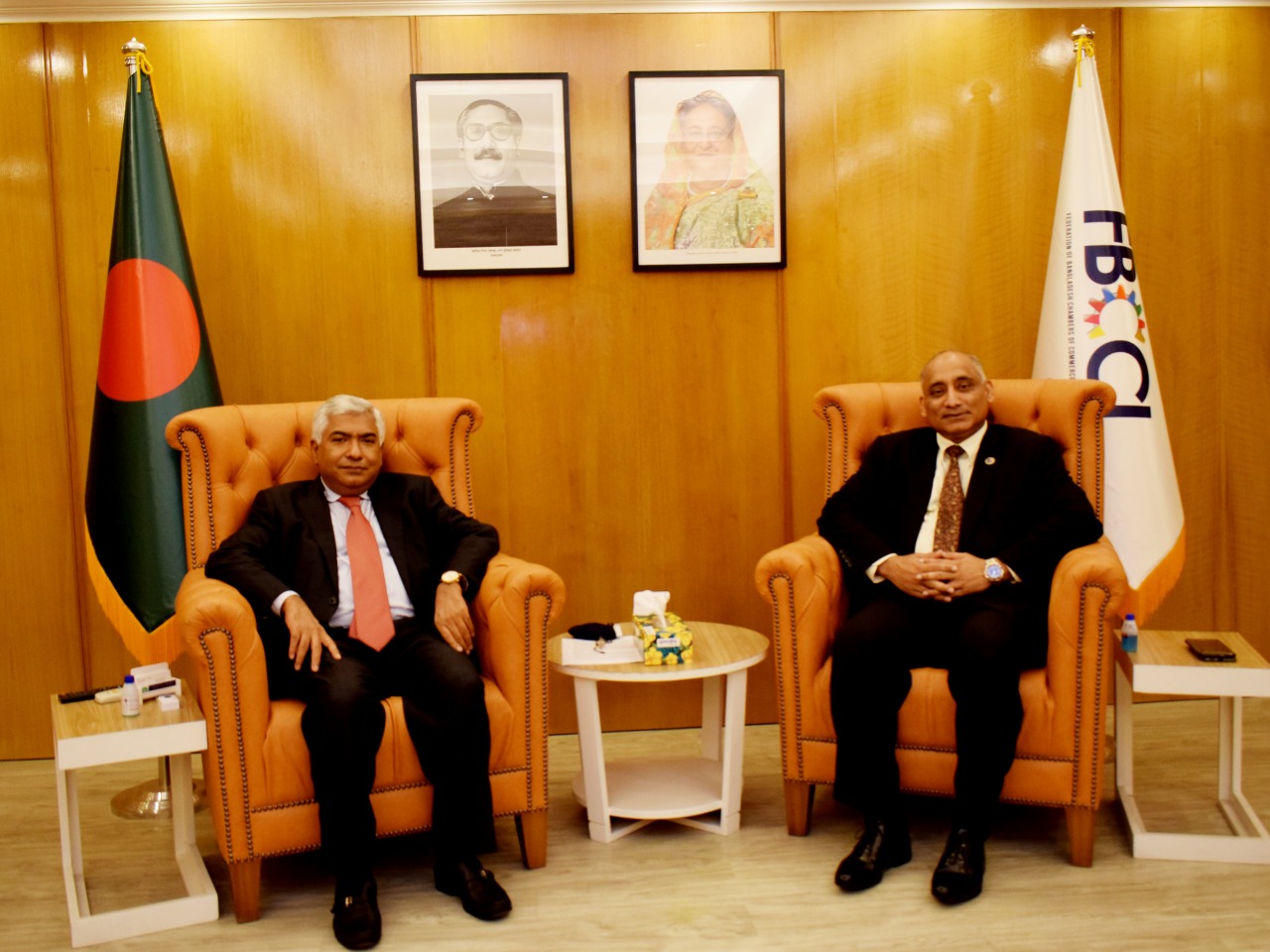 DHAKA, June 24,2021 (BSS) – Bangladesh Ambassador to Kuwait Major Gen Md. Ashikuzaman today held a meeting with Federation of Bangladesh Chambers of Commerce and Industry (FBCCI) president Jashim Uddin at FBCCI in the capital.
They discussed about trade and investment between Bangladesh and Kuwait, said a press release.
The Ambassador said there is lack of interaction between the business communities of Bangladesh and Kuwait.
More government level and private sector engagements are needed to collaborate with each other on matters of mutual interest and facilitating beneficial partnerships, he added.
The FBCCI President also apprised the Ambassador of the apex trade body's economic and social measures amid the Covid-19 pandemic.
He added "We have to work in coordination with Commerce Ministry, Foreign Ministry and other stakeholders in a focused manner to identify potential sectors for export from Bangladesh to Kuwait and other countries to promote the country's branding and facilitate export diversification which is vital in the post LDC graduation period."
FBCCI will arrange business matchmaking meetings and seminars to enhance capacity building and promote quality products to the international market.
Among others, FBCCI senior vice-president Mr.Mostofa Azad Chowdhury Babu, vice presidents Mr. M A Momen and Md. Habib Ullah Dawn, Directors Mr. Md. Abu Naser, S.M. Shafiuzzaman, CEO of Incepta Pharmaceuticals Ltd. Mr. Mahbubul Karim, CEO of FBCCI Mohammad Mahfuzul Hoque and the delegations of BAIRA were also present.