Netherlands support sought for extension of transition period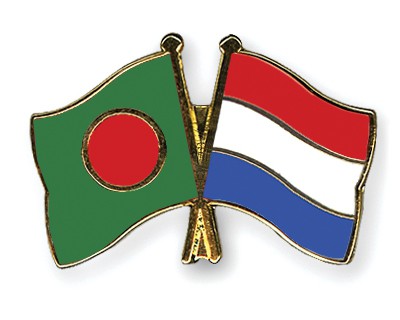 DHAKA, April 1, 2023 (BSS) - Bangladesh has sought the support of the Netherlands in continuing the country's development journey in the post-LDC era.
The support was sought when a delegation, led Mohammad Tofazzel Hossain Miah, Principal Secretary to the Prime Minister of Bangladesh, met with Steven Collet, Director for Sustainable Economic Development and Ambassador for Business and Development at the Netherlands Ministry of Foreign Affairs and Dirk Klaasan, Head of Department of Department of International Trade Policy and Economic Governance, in the Hague today.
Other members of the delegation were BGMEA President Faruque Hassan, Commerce Ministry Senior Secretary Tapan Kanti Ghosh, Bangladesh Ambassador to the Netherlands M. Riaz Hamidullah, former President of MCCI Nihad Kabir. The meeting was also attended by Netherlands Ambassador to Bangladesh Anne van Leeuwen, said a press release.
They had discussions about the economic progress made by Bangladesh its vision for higher growth, challenges, particularly LDC graduation and its possible impacts on the trade competitiveness and the overall economy.
The delegation sought the support of the Netherlands government in continuing Bangladesh's development journey in the post-LDC era, citing that the economic growth momentum is essential to combat climate change impacts on the country, improve further the lives of people in Bangladesh, and empower women more.
They requested the Netherlands government to consider an extension of the transition period of GSP (EBA) to 6 years instead of 3 years, saying that it would contribute to ensuring smoother graduation.
In the meeting, BGMEA President Faruque Hassan gave an overview of the sustainable strategic vision-2030 of Bangladesh's RMG industry that aims to secure a sustainable and better future of Bangladesh's RMG industry.
He urged the Dutch government to support the industry with knowledge, technology and funds in becoming more energy and resource efficient, recycling and other environmental areas.