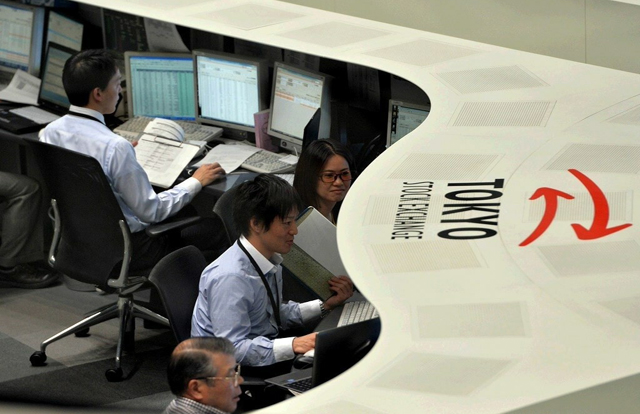 TOKYO, March 31, 2023 (BSS/AFP) - Tokyo stocks ended higher Friday as risk
appetite increased with investors cheered by a weakening yen and receding
fears over the banking sector.
The benchmark Nikkei 225 index gained 0.93 percent, or 258.55 points, to
close at 28,041.48, while the broader Topix index added 1.02 percent, or
20.18 points, to 2,003.50.
The dollar stood at 132.92 yen, against 132.67 yen in New York late Thursday.
The Tokyo market tracked rallies on Wall Street, where hopes ran high that
emergency steps taken by regulators and private lenders have warded off
contagion after the collapse of three midsized US banks.
"A risk-on mood has taken hold among investors, buoyed by easing fears over
the financial turmoil and the cheaper yen," IwaiCosmo Securities said.
Export-related shares enjoyed a boost at first, but their gains narrowed as
the news broke that Japan plans to control exports on 23 items used to make
semiconductors, the brokerage said.
The move followed US pressure for countries to restrict China's access to the
technology, although Japan said the new rules did not target any one country.
Among major shares in Tokyo, SoftBank Group gained 1.92 percent to 5,182 yen,
Sony Group added 2.13 percent to 11,985 yen and Toyota surged 2.06 percent to
1,880 yen.
Uniqlo operator Fast Retailing advanced 0.62 percent to 28,880 yen.