UK economy grows slightly in late 2022: official data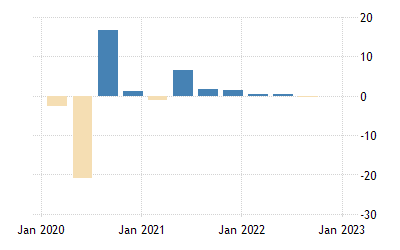 LONDON, March 31, 2023 (BSS/AFP) - The British economy performed slightly better than previously estimated in the final quarter of last year as it expanded by 0.1 percent, revised official data showed Friday.
The Office for National Statistics (ONS) initially said growth had been flat in the October-December period.
Either way, the UK narrowly avoided falling into recession at the end of 2022.
"The economy performed a little more strongly... than previously estimated, with later data showing telecommunications, construction and manufacturing all faring better than initially thought," noted ONS director of economic statistics, Darren Morgan.
He added that households saved more in the last quarter, with finances boosted by government support to pay sky-high energy bills.
"Meanwhile, the UK's balance of payments deficit with the rest of the world narrowed, driven by increased foreign earnings by UK companies, particularly in the energy sector," he added.
Oil and gas prices soared last year as supplies tightened following the invasion of Ukraine by key energy producer Russia.