Nagad becomes billion-dollar company only in 3 years: Palak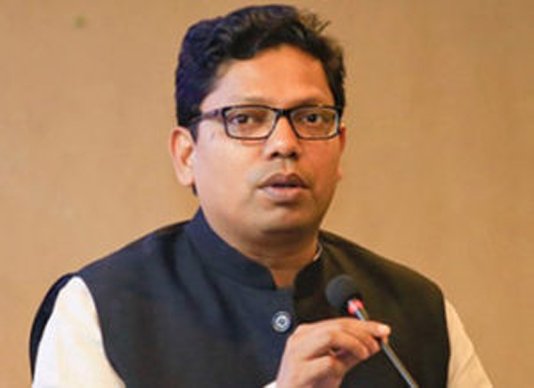 DHAKA, March 22, 2023 (BSS) - State minister for ICT Division Zunaid Ahmed Palak has said Nagad, a mobile financial service provider of the Bangladesh Postal Department, has emerged as a billion-dollar company only in the first three years of its inception.

"Nagad has become a billion-dollar company on the basis of its partnership with the Postal Department and the ICT Division's 'Parichay', while it took bKash 10 years to achieve that," he said.

The state minister made these remarks while comparing the country's two leading MFS carriers-bKash and Nagad-at an event held in a city hotel yesterday to inaugurate "Meghna Pay", an MFS of Meghna Bank.

Tanvir A Mishuk, founder and managing director of Nagad Limited, Ashequr Rahman, chairman of Meghna Bank, Sohail R. K. Hussain, managing director and CEO of Meghna Bank Limited, were also present at the function.

Palak also termed Nagad as the fastest growing start-up fintech in the world. "Nagad has now gained the status of becoming a champion in the global MFS industry."

Tanvir A Mishuk said, "Nagad as a mobile financial service will stay beside Meghna Pay with any kind of technological assistance."

Explaining it, he said, "We believe if we work together with Meghna Pay to break the monopoly in the [MFS] market, this will benefit both the market as well as people."

"We want to build a smart Bangladesh by working shoulder to shoulder," Tanvir added.

Nagad, as an MFS of the Bangladesh Postal Department, embarked on its journey on March 26, 2019. At the outset, it revolutionized the account opening process by introducing electronic know your customer (e-KYC). Later, the MFS operator came up with an even easier way to open an MFS account just by dialing *167# on a feature phone.

Nagad deliveries its various services at minimal charges as it uses state-of-the-art technologies leading. In some cases, Nagad provides its customers cost-free services.

Operating with a government partnership, Nagad's registered customers now stand at 7.25 crore, with its daily transactions hitting around Taka 1,000 crore on average.

Nagad has set a unique example in the disbursement of government allowances, education stipends, and other financial aid.