One stop sales and service centre inaugurated at BSEC office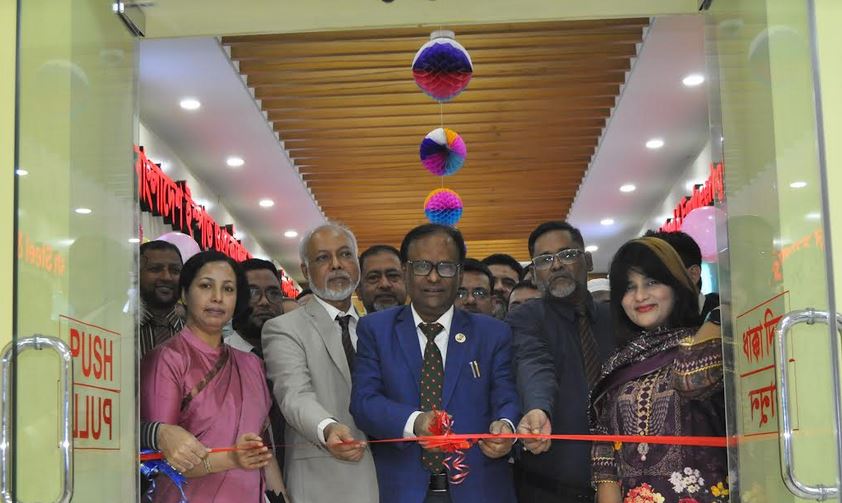 DHAKA, March 19, 2023 (BSS) - The One Stop Sales and Service Centre was
inaugurated today at the main office of Bangladesh Steel and Engineering
Corporation (BSEC) at Kawranbazar in the capital marking the 103rd birth
anniversary of Father of the Nation Bangabandhu Sheikh Mujibur Rahman.
BSEC Chairman Md Shahidul Haque Bhuiyan inaugurated the centre. The hot
number of the centre is 02-55012574.
BSEC directors and managing directors, officials and employees of other
subordinate bodies were present on the occasion.
After the formal inauguration, a special doa and munajat was offered, said a
press release here.
Speaking on the occasion, BSEC Chairman said the consumers would be able to
buy any product of bodies under BSEC as well as collect information and take
various services through this 'One Stop Sales and Service Centre'.

All products of various institutions under BSEC now came under the same
umbrella. Later, he visited the stalls of the service centre.
A discussion meeting was also held at the conference room of BSEC marking the
birth anniversary of Bangabandhu. BSEC directors Md Monirul Islam, Haider
Jahan Farash and Badrun Nahar were present, among others, on the occasion.
The release said that efforts are on to sign a Memorandum of Understanding
(MoU) between Okinawa Auto Tech Int (Pvt) Ltd of India and Atlas Bangladesh
Limited to manufacture and marketing energy-efficient and environment-
friendly electric bikes.