Thousands march in Portugal for wage rises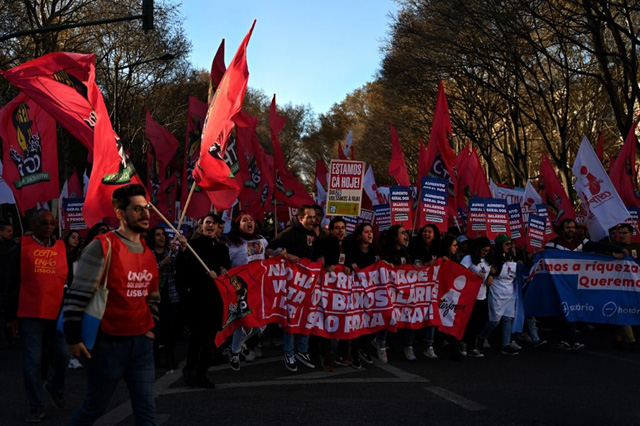 LISBON, March 19, 2023 BSS/AFP) - Thousands of people marched in the Portuguese capital Lisbon on Saturday, calling for higher wages and other measures to help tackle the rising cost of living.
The march, called by the CGTP, the country's main trades union confederation, came a day after a national strike by civil servants in support of higher wages.
That action hit rubbish collection, schools and hospitals.
The CGTP wants the government to implement a package of anti-poverty measures including price controls on essential commodities and action to limit soaring rents and the cost of property loans.
Over 2022, inflation reached 7.4 percent, the highest level in 30 years.
CGTP General Secretary Isabel Camarinha told the crowd they wanted pay rises of at least 10 percent, above the rate of inflation, and nothing less than an increase of 100 euros ($108) for all workers.