Record 73,523 tonnes of mustard production target for Rangpur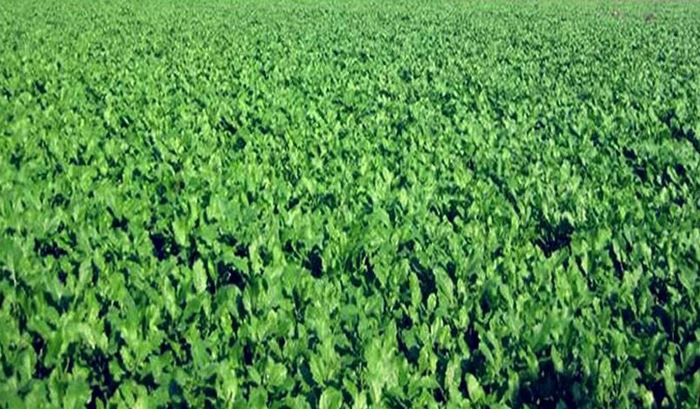 RANGPUR, Dec 1, 2022 (BSS) - The government has fixed an all-time record target of producing 73,523 tonnes of mustard from 49,290 hectares of land for Rangpur agriculture region during this Rabi season.

Officials of the Department of Agricultural Extension (DAE) said farmers produced 57,370 tonnes of mustard by cultivating the crop on 39,290 hectares of land in all five districts of the region during the last 2021-2022 Rabi season.

Earlier, farmers cultivated mustard on 38,433 hectares of land and produced 51,542 tonnes of the oilseeds in the region during the previous 2020-2021 Rabi season.

"The fixed production target of 73,523 tonnes of mustard for this season is higher by 16,153 tonnes than the production of 57,370 tonnes of the last season," Additional Director of the DAE for Rangpur region Agriculturist Mohammad Shah Alam said.

He said the all-time record target of producing mustard has been fixed this time aiming at attaining self-reliance on production of edible oils from locally produced mustard and other oilseeds in the country.

"So far, farmers have sowed mustard seeds on 45,449 hectares of land, 92.21 percent against the fixed farming target, in the region as the sowing process will continue till the end of the current month," he said.

Getting special government incentives in terms of high quality seeds and fertilisers, hundreds of small and marginal farmers are cultivating the crop on the mainland and riverine char areas with huge enthusiasm during the current season.

"Being inspired by motivational activities being conducted by the DAE, farmers are mostly cultivating high yielding varieties of mustard like 'Tori 7', BARI-9, BARI-14, BARI-15 and BINA-4 on more land across the region," Alam said.

The DAE, Bangladesh Agriculture Development Corporation, Bangladesh Agriculture Research Institute (BARI) and Bangladesh Institute of Nuclear Agriculture (BINA) are extending assistance to farmers to make the mustard cultivation program successful.

Deputy Director (Leave Reserved) of the DAE at Khamarbari in Dhaka Abu Sayem told BSS that mustard farming has become popular both on the vast riverine char areas and mainland in the last thirteen years in Rangpur agriculture region.

Sowing of mustard seeds on riverine char lands of the Dudhkumar, Dharla, Teesta, Brahmaputra, Kartoa, Atrai, Jamuna and other rivers continues is nearing completion now although the process will end by this month-end.

"After getting repeated bumper production of mustard adopting newer cropping patterns and lucrative market prices in recent years, farmers are expanding cultivation of mustard on more lands both on the mainland and char areas" Sayem said.
Deputy Director of the DAE for Rangpur region Agriculturist Md. Mahbubur Rahman said a bumper production of mustard is likely as farmers are expected to exceed the fixed farming target and tender plants are growing superbly amid favourable weather now.

Farmers Dulal Hossain, Mahfuzar Rahman and Abdur Rahman of Rangpur villages said they have completed sowing mustard seeds after harvesting short duration Aman rice on the same land and hoping to reap more profits from farming the cash crop this time.