Step taken to make Rajshahi Sugar Mills profitable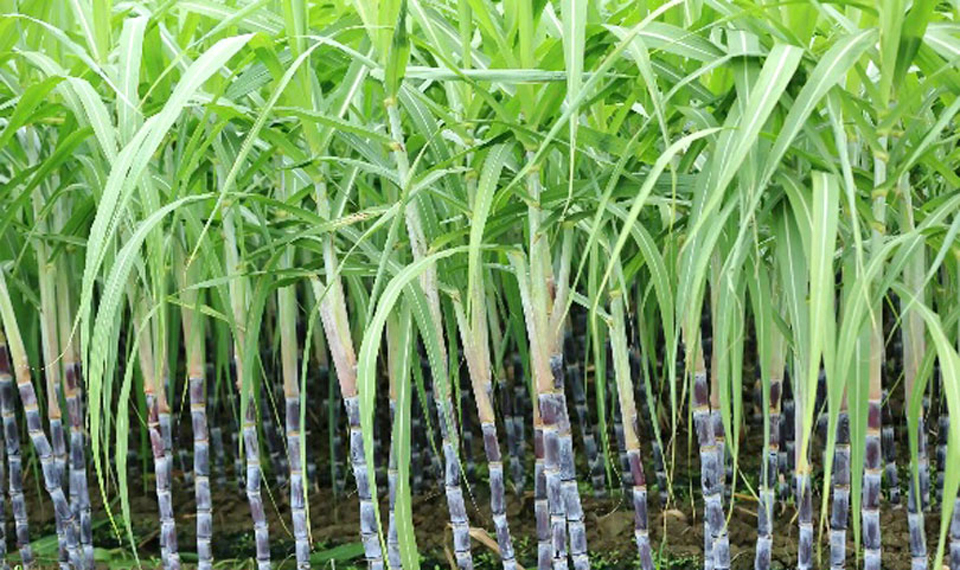 RAJSHAHI, Nov 30, 2022 (BSS)- Time-fitting measures have been taken to make the Rajshahi Sugar Mills Limited (RSML) profitable as it has bright prospects of boosting sugar production through increasing sugarcane farming in the region.
This year, both sugarcane farming acreage and the number of farmers were enhanced besides raising the selling price of sugarcane simultaneously. RSML authority is seeing the rising figures positively in all aspects related to this field.
"We are supplying fertilizer, seed and insecticides among the farmers timely to inspire them to the farming," said Nazrul Islam, Deputy General Manager (DGM) of RSML, adding they are holding meetings and farmers gathering regularly to attain the cherished goal.
He also said the government has raised the purchasing price of sugarcane, to ensure its fair price at growers' level, for the welfare of the farmers. Besides, steps have already been taken to diversify the products.
Talking to BSS here Tuesday, RSML Managing Director Abul Bashar said farmers are seen humming towards sugarcane farming again amid more interest. In the last ten years, sugarcane price has been hiked by Taka 80 per mound in five phases.
In the current 2022-23 fiscal year, the price has been enhanced by Taka 40 per mound giving emphasis on the field level sugarcane farming.
Abul Bashar said they are purchasing sugarcane at Taka 180 per mound this year and the current season's crushing will start on December 2 (Friday).
There are 6,500 acres of sugarcane for the current season. Target has been set to manufacture 4,136 tonnes of sugar after crushing 65,650 tonnes of sugarcane cultivated on 4,036 acres of land. There is also another target of producing 2,400 tonnes of molasses during the current season.
Initiative has been taken to timely payment of sugarcane price, fertilizer, pesticides, subsidies and incentives to encourage the farmers towards sugarcane farming.
Local varieties are being replaced by the high yielding and more sugar enriched sugarcane varieties.
Bashar said they are planning to install a mango processing plant and bottled mango drinks factory at RSML aimed at increasing its income.
They have formulated a five-year roadmap incorporating the ways and means on how to sustain the mill effectively.
Factory building and other installations will be renovated and repaired in addition to modernization of the machinery. Byproduct-based industries will be established for the sake of crop diversification under the roadmap.
DGM Nazrul Islam said boosting acreage of sugarcane farming and supplying those to the mills can be a vital means of survival of the mills.
He mentioned that the region has enormous prospects of boosting sugarcane yield to expected level and the farmers have a vital role to boost production of the cash crop.

Islam attributed that sugar has a vital role in the mental development of the young generation along with economic development of the nation.
In this regard, he said per 100 ml sugarcane juice contain 90.2g water, 0.1g protein, 0.2g fat, 9.1g carbohydrate, 0.4g mineral, 10mg calcium, 10mg phosphorus, 1.1mg iron, 6 microgram carotene, 0.04mg riboflavin and 39 kilocalorie food energy.

There is an enormous prospect of getting the protein through substantial enhancement of the cash crop production that can help reduce family level protein deficiency.
He added that regular in-take of sugar or molasses side by side with rice and other nutritious foods is very essential for the human body, especially the children for developing their mental power.
Yeasin Ali, President of RSML Farmers Welfare Society, recommended a crop-rationing system so that the conventional crop diversification could be sustained.

Successful adoption of modern technologies is very vital to boost sugarcane production in the region, including its vast Barind tract to meet its mounting demand.
Apart from this, modern varieties and technologies developed by Bangladesh Sugar Crop Research Institute (BSRI) can be an effective means of boosting sugarcane farming and its production, Ali added.