41,316 bales of jute produced in Netrakona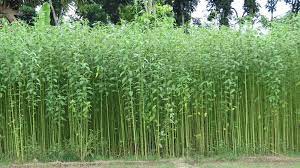 NETRAKONA, Sept 19, 2022 (BSS) - The farmers have produced 41,316 bales of jute from 4,925 hectors of land in the district this year as they have already started selling jute fibers at higher prices in the markets.

The huge production of jute has made the growers happy as they are getting better prices by selling their products.

Officials of the Department of Agricultural Extension (DAE) here said the peasants cultivated jute on 4,925 hectors of land in ten upazilas of the district this year due to favorable weather condition and different pragmatic programs undertaken by the government.

Of the total land, 420 hectors of land were brought under Mesta variety of jute, 3475 hectors under Knaf variety, 260 hectors under Olitorius variety and 770 hectors under capsularies variety.

Many farmers had shown their keen interest for cultivating jute as the government ensured proper supply of fertilizer, improved quality seeds and insecticides at fair prices for boosting production, DAE deputy director Mohammad Nuruzzaman told BSS.

Apart from this, the state-run commercial banks including Bangladesh Krishi Bank disbursed loans among the jute growers for properly running jute cultivation in the district, he said.

The crop specialists and grassroots level officers of DAE also rendered field-level service to let the jute growers know about the modern methods of its cultivation for boosting production, the deputy director added.

Many cultivators of the district have expressed happiness and gratitude to the government for taking many farmers-friendly programs.

Farmers of the district were economically benefitted during the regime of the present government as they got better market prices of the jute fibers, they said.