Jute harvesting begins in Jashore region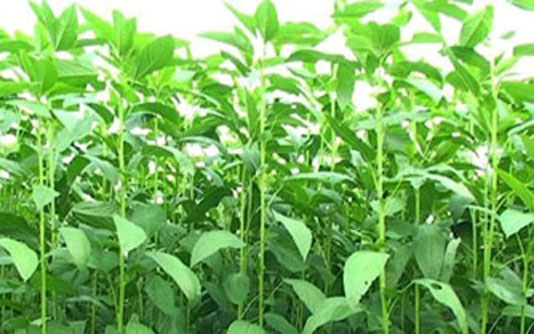 JASHORE, July 27, 2021 (BSS) - Harvesting of jute has gained momentum in all the six districts of Jashore Agriculture Region as farmers are now engaged in separating fibers from their harvested jute plants with much enthusiasm.
Farmers of the region are expecting a bumper production of the fibre crop in all its six districts-- Jashore, Jhenidah, Magura, Kushtia , Chuadanga and Meherpur-- during the current season.
Officials of the Department of Agricultural Extension (DAE) said Jute cultivation is increasing every year in the region as the farmers are showing interest in expanding its farming after getting repeated bumper production with excellent market price in the recent years.
However, marketing of newly harvested fibre crop is yet to begin as farmers are now busy in harvesting and rotting of jute plants in water bodies amid frequent rainfalls and also adopting the latest ribbon-retting technologies to ensure better quality of the fibre.
DAE sources said the government had fixed a target of producing 20, 85,910 bales of jute from 1,66,338 hectares of land for the region this season.
Among the total targeted lands,farmers have cultivated jute on 26,125 hectares of land in Jashore, 22,860 hectares in Jhenidah, 35,820 hectares in Magura, 40,966 hectares in Kushtia , 20,527 hectares in Chuadanga and 20,040 hectares in Meherpur districts of the region.
To make the jute intensive farming programme successful, the DAE, Bangladesh Agriculture Development Corporation and other agriculture related departments and organisations extended necessary assistance to the farmers of the region, said Zahidul Amin, additional director of the DAE in Jashore region.
"Besides, the government provided high yielding varieties of quality jute seeds, training and inputs to the farmers to enable them in expanding cultivation and enhancing production of jute for reviving its past glory," Amin added.