Cultivation of Aman paddy begins in Narsingdi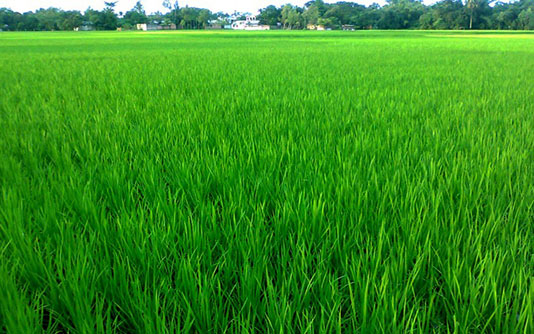 NARSINGDI, July 27, 2021 (BSS)- The Department of Agricultural Extension (DAE) has fixed a target to bring 41,060 hectares of land under Aman cultivation to produce over 10,2790 tonnes of plain rice in the current season.
DAE sources said that the climatic condition is not favorable for the Aman cultivation this season due to inadequate rainfalls here.
As a result, farmers of the district have put their irrigation with diesel-powered shallow machines for transplanting Aman seedlings on their targeted croplands amid almost a drought-like situation in the district.
A total of 31,010 hectares of land would be brought under High Yielding Variety (HYV) of Aman paddy and 10,050 hectares would be brought under local variety among the total targeted lands, according to the DAE sources.
Deputy Director of the DAE, Narsingdi Shovan Kumar Dhar told BSS that farmers of the district, in the meantime, have transplanted about two percent of the total targeted land.
"Bangladesh Agricultural Development Corporation (BADC) has, so far, distributed 380 tonnes of Aman paddy seed among the farmers," he said, adding that there is no shortage of T-Aman seedling in the district.