Bumper wheat production brings smile on Khulna farmers face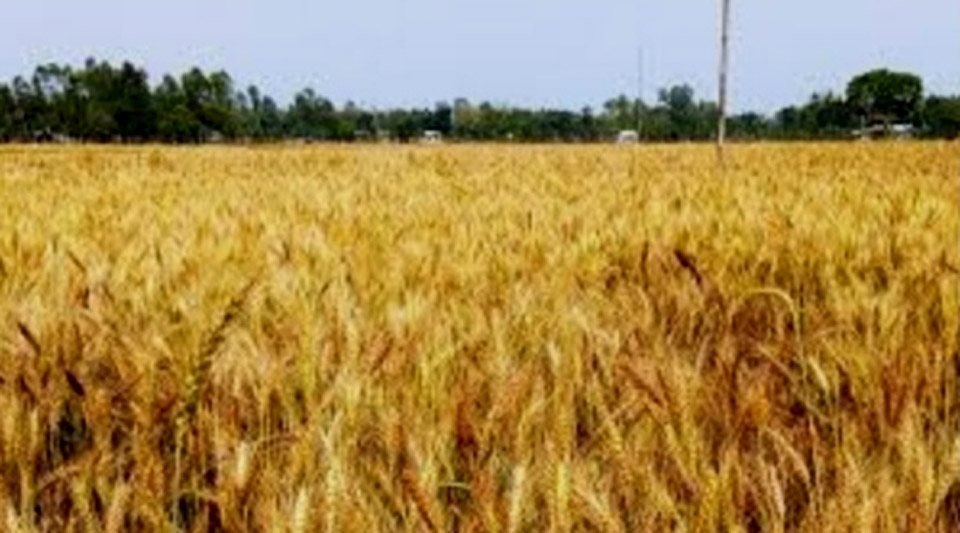 KHULNA, May 14, 2022 (BSS) - The farmers become very happy to see a bumper production of wheat during the current season amid suitable climate condition everywhere in Khulna.
Department of Agricultural Extension (DAE) sources said a target was fixed to cultivate wheat on 3,070 hectares of land with a production goal of 9,627 metric tons.
But, the wheat was ultimately cultivated on 3,302 hectares of land as its bumper production was achieved with 10,530 metric tonns in four districts under Khulna region, exceeding its yield target, they said.
They also said farmers are showing more interest in wheat cultivation as the present government has undertaken extensive programs for the development of agriculture.
Md Fazlul Haque, Additional Director of DAE of Khulna region, said the wheat cultivation is increasing day by day as the soil in Khulna, Bagerhat, Satkhira and Narail is sandy, loamy and suitable for wheat cultivation.
He also said this year's bumper production was attained due to favourable weather condition and timely supply of all agricultural inputs by DAE.
Farmers have cultivated mainly BARI 33, 30 and 25 varieties of wheat, he said.
In Khulna, wheat was cultivated on 355 hectares of land while 147 hectares in Bagerhat, 810 hectares in Satkhira and 1,990 hectares in Narail, he said.
He also said the district-wise break-up of the wheat production is 1,072 metric tonns in Khulna, 436 metric tonns in Bagerhat, 2,535 metric tons in Satkhira and 6,487 metric tonns in Narail.
The cultivation of wheat started in November and December last year and its harvesting completed in April this year, he added.