27133 hectares of land brought under T-Aman cultivation in Manikganj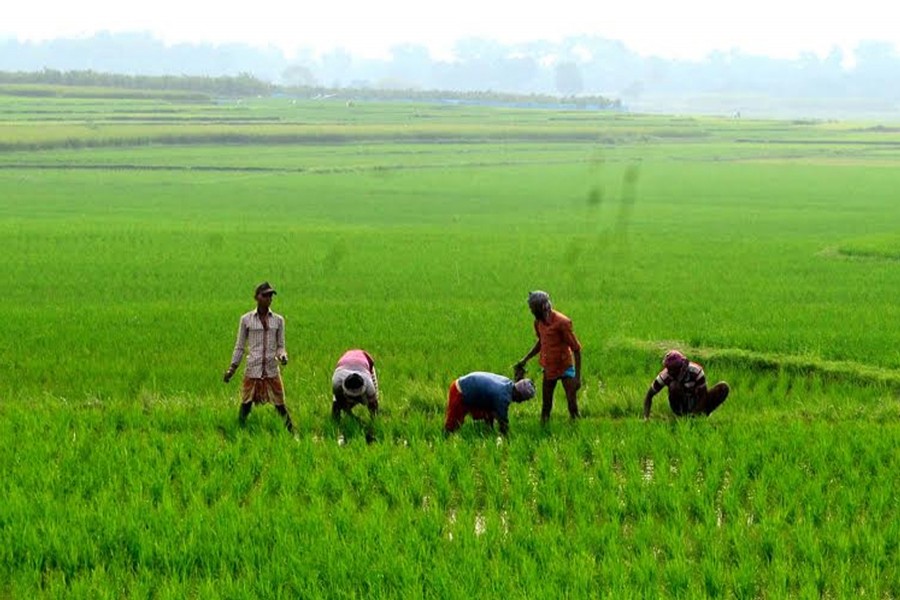 MANIKGANJ, Oct.14, 2021 (BSS) - Farmers are expecting excellent
production of Transplanted Aman (T-Aman) rice as the plants of the paddy are
growing well thanks to favorable weather alongside providing agri-inputs.
The Department of Agricultural Extension (DAE) sources said a total of
27133 hectares of land was brought under T-Aman cultivation during the
current season in all seven upazilas of the district. But T-Aman of 1800
hectares was damaged by the flood water.
Md. Shahjahan Ali Biswas, Deputy Director of DAE said, "Our field level
officials are extending all necessary supports including agri-inputs and
proper use of fertilizers in the land according to fertility.
Farmers are cultivating high-yielding varieties of rice including BRI-
49, BRI-39, BRI-51, BRI-52 and BINA-7. Nazirshail, Rajbhog, Kotoktara, Pajam
and Dapo are popular local varieties, the sources added.
Abdur Hafij,(50), a farmer of village Mouhali under Baratia Union of
Ghior upazila said after cultivating mustard, Boro paddy, he has cultivated
T-Aman paddy on his land and hopes for a good production of the paddy.
Like Abdul Hafij many other farmers have been cultivating three crops in
the same land for the last some years, The farmers are interested to
cultivate Aman paddy for getting straw for their Cattle.