Farmers expecting bumper production of T-Aman rice in Netrakona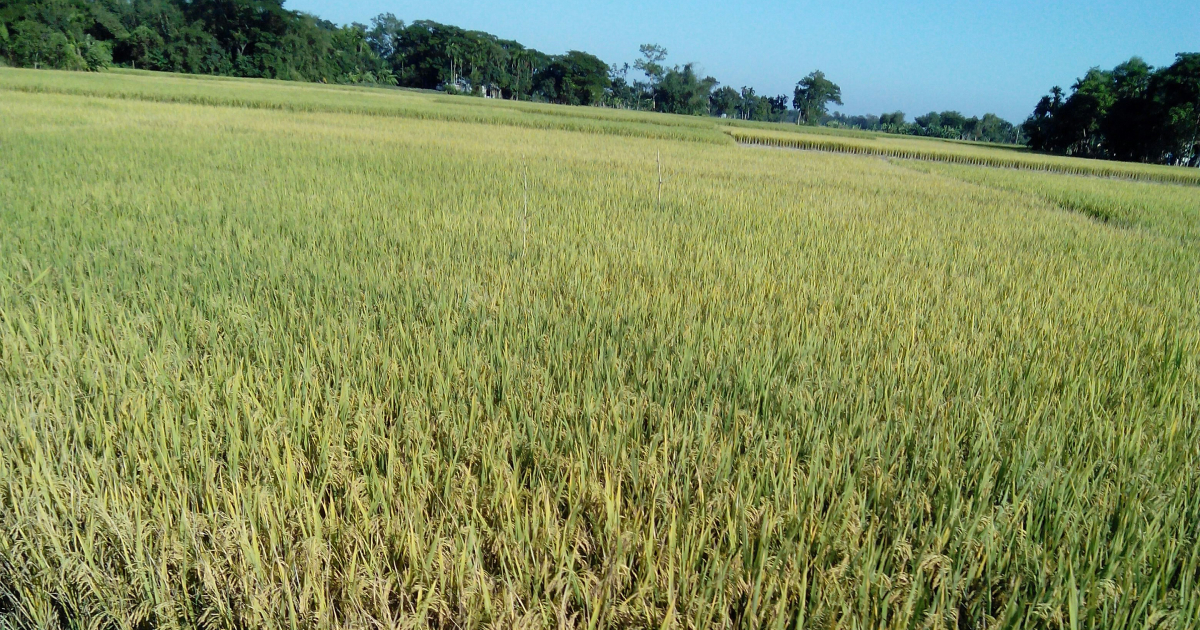 NETRAKONA Oct 5, 2021 (BSS) - Farmers and crops specialists are expecting
bumper production of transplanted Aman (T-Aman) rice in the district as the
cultivation target of T-Aman rice has been exceeded by the farmers during the
Kharip-2 season.
Department of Agriculture Extension (DAE) office sources here said a target
was fixed to produce 3.49 lakhs tonnes of T-Aman from 1, 30,760 hectors of
land. But, the cultivators could bring 1, 32,580 hectors of land under the T-
Aman cultivation exceeding the Aman rice cultivation target.
Of the total cultivated land, 5,850 hectors were brought under hybrid
variety of T-Aman rice, 1,09,625 hectors under high yielding variety (HYV) of
the crop and 17,105 hectors of land under local variety.
Meanwhile, the tender green plants of T-Aman paddy have grown excellently
amid favourable weather condition.
Talking to this BSS correspondent, deputy director of the DAE Netrakona FM
Mubarak Ali said, it has been possible by the farmers to exceed the T-Aman
rice cultivation target as the government implemented many farmers-friendly
programs, including incentives and subsidy giving programs and agriculture
rehabilitation programs to assist them.
Under the incentive giving program and agriculture rehabilitation program,
the government distributed 27.9 tonnes of improved quality Aman seeds, 61
tonnes of DAP fertilizer , 49 tonnes of MOP fertilizer among the 6,300 small
and marginal Aman cultivators of the district at free of cost to help them to
run their Aman cultivation network properly.
Besides, following directives of the government, different state-run
agencies including BADC and BCIC ensured proper distribution of improved
quality seeds, fertilizers and other irrigation and agricultural equipment at
the door-steps of the farmers, he said.
Different state-run commercial banks including Bangladesh Krishi Bank also
distributed Aman crop loan to the Aman cultivators to make them capable to
continue their Aman rice cultivation network properly without any financial
crisis, he informed.
The deputy director said, if the weather condition remains favorable till
the harvesting period, the cultivators will achieve bumper production of T-
Aman.