Vegetable farming brings fortune to thousands in Rangpur region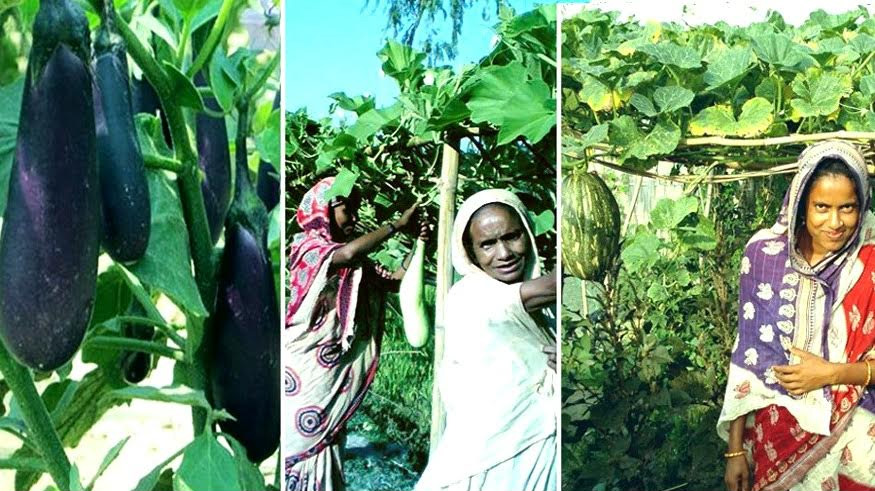 RANGPUR, Sept 17, 2021 (BSS) - Expanded cultivation of vegetables on
farmlands and homesteads round the year has brought fortune to thousands of
farmers and common people in Rangpur agriculture region in recent years.
Officials of the Department of Agricultural Extension (DAE) and NGOs said
vegetable farming has become a profitable venture inspiring farmers in
cultivating vegetables on more lands adopting newer cropping patterns and
latest technologies.
Additional Director of the DAE's Rangpur region Agriculturist Bidhu Bhusan
Ray said many farmers and common people including women have already changed
fortune through farming both summer and winter vegetables across the region.
Alongside huge government assistance and easy-term agri-loans, many NGOs
are supplying quality seeds, inputs and technological assistance to farmers
to further increase vegetable production during Rabi, Kharif-1 and Kharif-2
seasons round the year.
"After getting repeated bumper production and lucrative market prices every
year, farmers are bringing more lands under vegetable farming in the region,"
he said.
During the last Rabi season, farmers produced 9,30,870 tonnes of winter
vegetables from 39,895 hectares of land against the fixed production target
of producing 9,48,360 tonnes of winter vegetables from 38,350 hectares of
land in the region.
"Similarly, farmers have brought 26,365 hectares of land, 4,335 hectares
more than the fixed production target of 4,07,101 tonnes of summer vegetables
from 22,030 hectares of land during this Kharif-1 season in the region," Ray
said.
Farmers have already harvested vegetables on 25,355 hectares of land and
produced 4,74,328 tonnes of vegetables during the Kharif-1 season, exceeding
the production target by 67,227 tonnes by Thursday in the region where
harvest of the crop continues.
Besides, farmers have cultivated vegetables on 13,895 hectares of land
during the current Kharip-2 season in the region where they brought 11,095
hectares of land under vegetable farming during the Kharif-2 season last
year.
"Farmers are expecting to achieve super bumper productions of vegetables
during this Kharif-1 and Kharif-2 seasons in Rangpur, Kurigram, Gaibandha,
Lalmonirhat and Nilphamari districts of the region," Ray added.
Senior Coordinator (Agriculture and Environment) of RDRS Bangladesh
Agriculturist Mamunur Rashid said consumers are getting varieties of
vegetables in local markets as farmers cultivating those in all seasons round
the year and getting excellent prices.
"Many farmers and commoners are now preparing to cultivate early varieties
of vegetables to harvest those during the 'lean period' of 'Aswin' and
'Kartik' months to earn more profits," he said.
Talking to BSS, farmers Azizul Islam, Abdul Karim, Altaf Hossain and
Sekendar Ali of different villages in Mithapukur upazila in Rangpur said they
have achieved self-reliance by cultivating vegetables on their farm-lands and
homesteads.
Vegetables' trader Hafizur Rahman at Rangpur City Market said huge
quantities of vegetables are being exported from Rangpur region to Dhaka and
other places in all seasons also creating jobs for the day-and farm-
labourers.
President of Rangpur Chamber of Commerce and Industry Mostafa Sohrab
Chowdhury Titu told BSS that there is a brighter prospect of expanding
vegetable cultivation further in Rangpur region.
He stressed on setting up of agro-based industries in the region for
processing the produced vegetables and taking more steps to enhance export of
the agro-products to further benefit farmers and strengthen the national
economy.