Panchagarh farmers expect bumper Aman production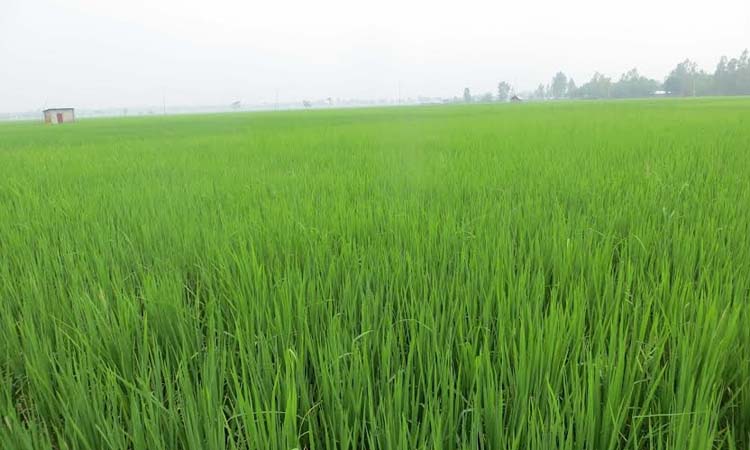 PANCHAGARH Sept 16, 2021 (BSS) - Consecutive rain for the last few days
created favourable condition for the transplanted Aman production in the
district this year.
Drought like situation that continued for more than a month caused drying
up of the T-Aman plants particularly in the semi-highlands .Now the plants
gained new life and are growing as expected .The farmers are expecting bumper
Aman production overcome to all prohibition respite draught situation in the
begging Aman cultivation.
The district farmers dependable on natural rain for Aman cultivation as
most lands have becoming high and sandy. Before the rainfall the solvent
farmers have started Aman cultivation lifting water by shallow machine. Most
of the farmers were worried with Aman cultivation want of rain. The incessant
rain in the first on August the farmers has planting Aman seedling in their
respective lands.
They are now expecting bumper production.
Farmer Daraj Uddin of Banghari village under Boda upazila said that he had
prepared on 10 Bighas of land under Aman cultivation. But he did not
cultivate it due to drought. After rainfall he cultivated Aman. Now he
expects bumper production of paddy if the weather remain favorable.
Deputy Director Mizanur Rahman (DAE) ,Panchagarh told BSS that DAE has
fixed a target of 99,695 hectares of land brought under Aman cultivation in
all five upazilas of the district with the production target of 3,26,644
tonnes of food grains. The Agriculture officer hoped bumper production of
Aman this year if the weather is favourable.