Cyclone Midhili damages Aman crops in Chandpur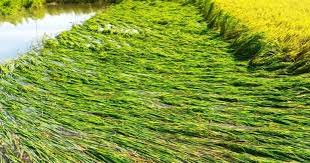 CHANDPUR, Nov 18, 2023 (BSS) - Rain triggered by cyclone Midhili has damaged
610 hectors of transplanted Aman crops in the district.
District office of Department of Agricultural Extension (DAE) said this noon.
After visiting the areas, this correspondent found that Aman paddy fields
were submerged at Sobhanpur, Bagadi, Nanupur and Sapdi village in Sadar
Upazila today. The cyclone Midhili which crossed coastal district yesterday
also damaged Aman crop fields in Faridganj Upazila.
Farmers at Sobhanpur and Bagadi village, who had already started harvesting
Aman paddy, is now under water. Farmer Habib from Sobhanpur village said he
had cultivated transplanted Aman in 10 bighas of land spending around Tk 1
lakh. The paddy is under water triggered by the cyclone. He is quite at a
loss what to do.
Farmer Obad Sheikh at Bagadi village said most of the Aman fields were
submerged by the water at his village.
Deputy Director of Department of Agricultural Extension Dr Safayet Ahmad said
field workers are working in the field to estimate the total loss.