Citrus fruit farming contributes to Rajshahi's economy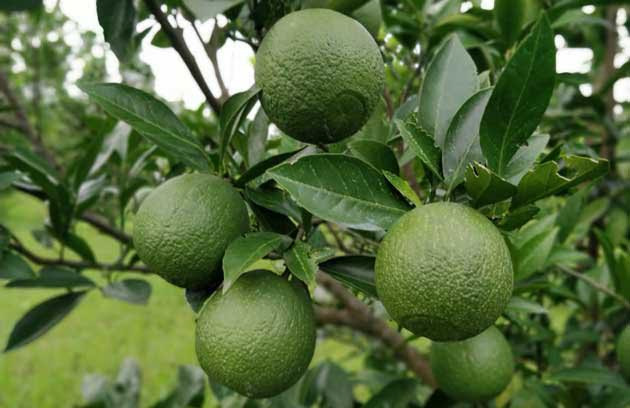 By Aynal Haque
RAJSHAHI, Sept 6, 2021 (BSS) - Citrus fruits like malta, lemon, jujube and
batabi lime farming contribute to economy in the region including its vast
Barind tract as many people are keen to cultivate the collateral cash crops.
Commercial farming of various citrus fruits has increased to a greater
extent in the last couple of years.
Agriculturist ATM Rafiqul Islam opined that demand of the fruits has also
risen among the consumers amid the Covid-19 pandemic.
Many health experts are seen suggesting the patients to consume more citrus
fruits to protect them from coronavirus infection with early recovery.
Islam said green and ripe fruits are enriched with vitamin A, B, C, calcium
and iron which are essential for human body.
Obaidullah Shah, a farmer of Tentulia village in Porsha Upazila of Naogaon,
has established a Malta orchard through transplanting 1,560 saplings on seven
bighas of land in 2018 first.
He harvested fruit of around Taka 2.5 lakh the following year and earned
around Taka six lakh last year.
He's expecting one and a half maund of fruit from each of the trees this
year.
"I have established one more orchard on six bigha of land this year," said
Obaidullah.
He gets suggestions from the local agricultural extension and research
offices regularly. Shah said commercial cultivation of the citrus fruits has
begun in many areas making the farmers happy and enthusiastic side by side
with vibrating the local economic activities.
Cultivation of malta fruit will bring a revolution in the local economy as
hundreds of people from ultra-poor families have attained self-reliance by
cultivating the delicious fruit.
On behalf of 'Integrated Water Resource Management (IWRM) Project, DASCOH
Foundation, a non-government organization, is extending technical and
financial support to the farmers for boosting the citrus fruit production in
the region.
Coordinator of the IWRM project, Jahangir Alam Khan said they provided
financial support of Taka 31.17 lakh for installation of around 20
submersible pumps with 11 solar panels for ensuring irrigation facilities to
around 200 bigha of malta farming fields in drip method.
So far, 500 farmers and local government representatives were imparted
training on how to cultivate the crop properly.
Additional Director of the Department of Agricultural Extension Sirajul
Islam told BSS that the present government has taken time-fitting steps to
boost the citrus fruits in the region as its soil texture and climate
condition is suitable for the cash crop farming.
A project titled "Citrus Crop Extension, Management and Increasing
Production in Rajshahi and Bogura region" is being implemented to boost the
cultivation of citrus fruits to meet local demand and export.
Under the project, farmers are being motivated to grow orange, malta and
other citrus fruits.
Women and tribal farmers are also being involved in growing same kind of
fruits through training.