180 farmers get seeds, fertilizer as incentive in Gopalganj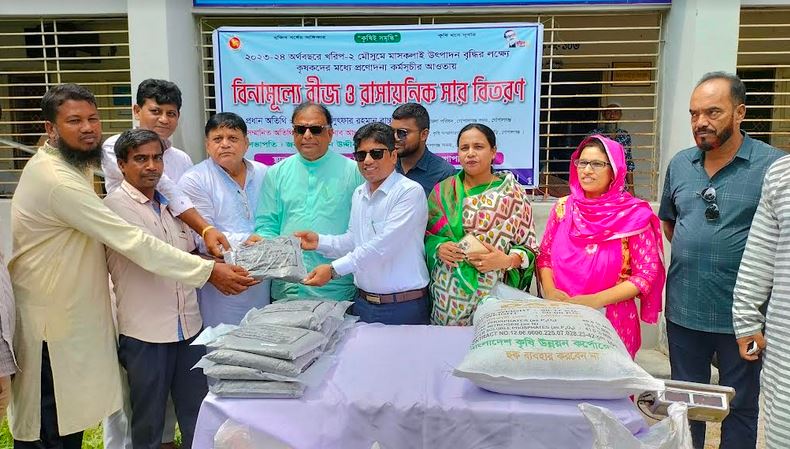 TUNGIPARA, Sept 17, 2023 (BSS) - A total of 180 small and marginal farmers
today got seeds of Mashkalai (Black gram) and fertilizer as incentives for
boosting its production in Gopalganj Sadar upazila under the 'Incentive
Programme' during the current Kharif-2 season.
Department of Agricultural Extension (DAE) has taken the incentive programme
for increasing the interest of farmers in Mashkalai cultivation.
Upazila Nirbahi Officer (UNO) Mohsin Uddin distributed the seeds and
fertilizer among the farmers in a function on the premises of Upazila
Parishad (UP) this morning.
Upazila Awami League President Abu Siddique Sikder, Vice-chairman Nirunnahar
Yusuf and Agriculture Officer Mafroja Akhter were present, among others, in
the function.
According to the DAE, each of the farmer got five kilograms seeds and 15-kg
fertilizer free of cost as agricultural incentive for Mashkalai cultivation
of one bigha of land.