Farm mechanization boosts farm production: experts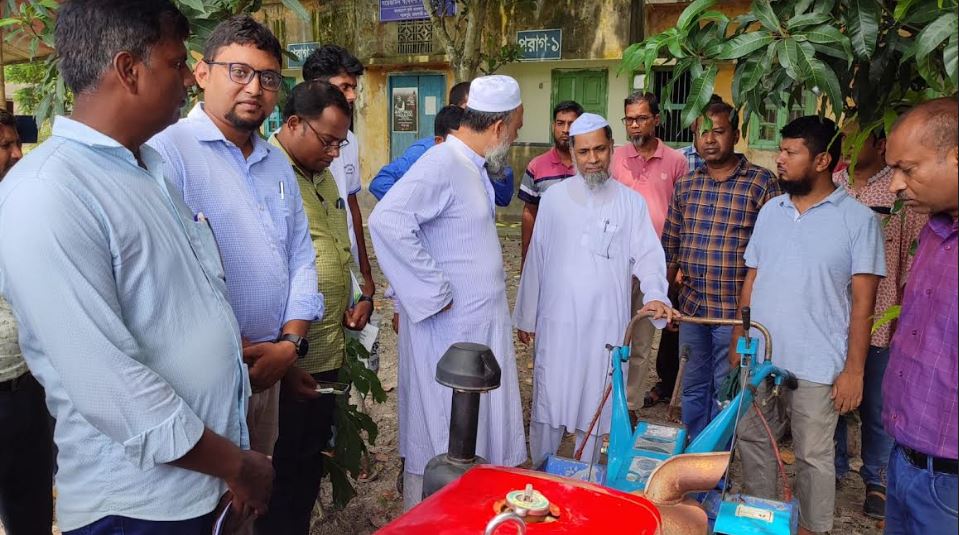 RAJSHAHI, Aug 28, 2023 (BSS)- Substantial promotion of modern farm machinery can be the crucial means of boosting farm production besides making the products more profitable and making the farmers happy.
The grassroots farmers are gradually being habituated and accustomed to the need-based machinery and technologies through diversified interventions so that they can derive total benefits out of it.
Farm machinery experts and agricultural scientists made the observation while addressing a daylong training related to introduction, repairing and maintenance of farm machineries innovated by Bangladesh Agriculture Research Institute (BARI) here on Sunday.
Farm Machinery and Postharvest Process Engineering (FMPE) Division of BARI organised the training at BARI regional station supported by the Farm Machinery Technology Development for Profitable Crop Production (FMDP) project.
FMDP Chief Scientific Officer and Head Dr Nurul Amin addressed the training as chief guest, while Principal Scientific Officer Dr Sayedur Rahman and Senior Scientific Officers Dr Ersadul Haque and Dr Zahidul Islam spoke as resource persons disseminating their expertise on the issue.
Twelve sub-assistant agriculture officers from Charghat and Tanore Upazilas and 13 scientific assistants from BARI's different organs joined the training.
In the training, the participants were given practical ideas and knowledge on various machineries, including seeder, treasure and cleaner of wheat, maize, paddy and pulses, portable mustard oil extractor and operation, repairing and maintenance of solar power driven irrigation pump.
Apart from this, they were familiarized with 18 types of machines developed by BARI.
As a whole, the participants gained more knowledge on proper operation, repairing and maintenance of the machines at field level.
In his remarks, Dr Nurul Amin said farmers in the area are gradually being habituated to cost-effective and mechanized farming and harvesting.
Large-scale promotion of mechanization could be the effective means of mitigating the problems of labour shortage, slow pace and high expensive potato harvesting.

There is a huge labour shortage in the potato growing area during peak harvesting period. Manual potato harvesting is a slow, time consuming and costly operation.
"Mechanised potato harvester saves cost and time besides mitigating labour shortage," said Dr Sayedur Rahman, adding FMPE Division has developed the power tiller driven potato harvester.
He said more area coverage within a short period of time, reducing labour dependency, escaping bad weather and quick potato harvesting, cost reduction by 60 percent and profitable potato production are the major salient features of the harvester.
Dr Ersadul Haque said that potato harvesters meet the labour shortage through speeding up the harvesting process. It can harvest potatoes from around 10-12 bighas of land on average a day depending upon the operator's skill.