Distribution of Aus paddy and jute seeds begins in Fulchhari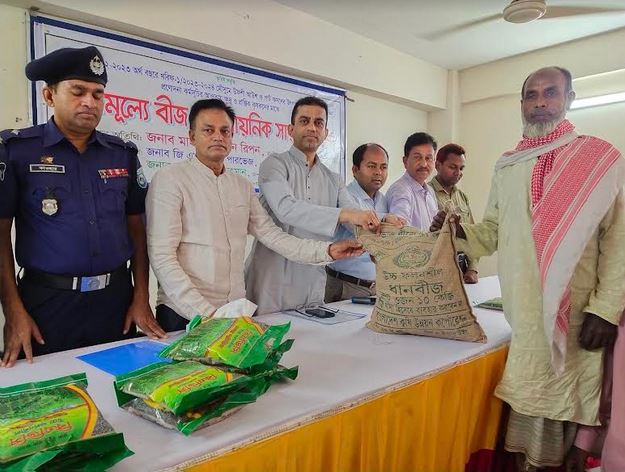 GAIBANDHA, March 28, 2023 (BSS) - Distribution of high yielding variety (HYV) seed of Aus paddy and quality jute seed including chemical fertilizers among the marginal farmers of Fulchhari upazila in the district began yesterday.
Department of Agriculture Extension (DAE) office sources said a total of 15,000 marginal farmers of the upazila have been selected for HYV Aus paddy seed with chemical fertilizer and 3000 farmers for quality jute seed.

Each of the 15,000 farmers would get 5kgs of HYV seed of Aus paddy with 20 kgs of chemical fertilizers and 3000 farmers each would get one kg of jute seed as agri incentive from the government.

An inaugural session at the arrangement of upazila agriculture office was also heldon the office premises on Monday.
Local lawmaker Mahmud Hasan Ripon inaugurated the distribution function at the upazila agriculture office as the chief guest and upazila chairman GM Selim Parvez spoke at the event as special guest while UNO Anisur Rahman in the chair.

The government has taken up an initiative to distribute quality seed with fertilizers to the marginal farmers to help them boost production of agri crops using all sorts of arable land to achieve sustainable food security.