IM Fahad takes solo lead after 8th round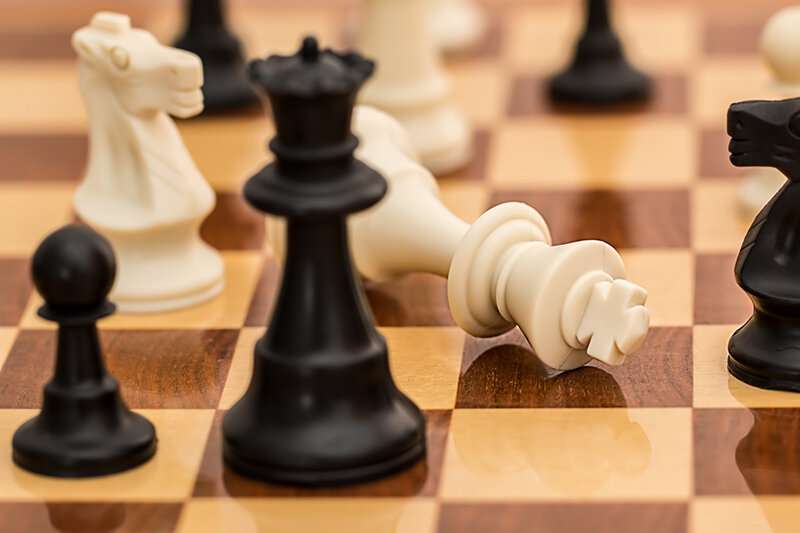 DHAKA, June 22, 2021 (BSS) - IM Mohammad Fahad Rahman of Bangladesh Police now took solo lead with seven points after the eighth-round matches of International Rating Chess tournament now being held at Bangladesh Chess Federation hall-room and Shaheed captain Sheikh Kamal auditorium lounge of National Sports Council tower in the city.

GM Ziaur Rahman of Bangladesh Police and CM Tahsin Tajwar Zia of Uttara Central Chess Club closely following the leader with 6.5 points each.

Ten players are sharing the third position with six points. They are IM Mohammad Minhaz Uddin, FM Subrota Biswas, FM Sheikh Nasir Ahmed, FM Mohammad Javed and WFM Noshin Anjum, Anisuzzaman Jewel and Abdul Momin of Khelaghar Daba Sangah of Gopalganj, Afzal Hossain Sachchu of Dhaka Chess Club, Feroz Ahmed of Sultana Kamal Smirity Pathagar and CM Sadnan Hasan Dihan.

In the day's eighth round matches held today with IM Mohammad Fahad Rahman beat GM Ziaur Rahman, CM Tahsin Tajwar Zia split point with IM Mohammad Minhaz Uddin, FM Subrota Biswas split point with FM Sheikh Nasir Ahmed, Anisuzzaman Jewel split point with Abu Hanif, Afzal Hossain Sachchu split point with FM Mohammad Javed, CM Manon Reja Neer split point with Swarnavo Choudhury, CM Sadnan Hasan Dihan beat CM Md Shawket Bin Osman (Shaon), Abdul Momin beat Masum Hossain, WFM Noshin Anjum beat Jabed Al Azad, Feroz Ahmed beat Mohammad Shameem and CM Mahtab Uddin Ahmed split point with Neloy Debnath.

The ninth or last round matches will start tomorrow (Wednesday) from 3 pm at the same venues.