BCB president finds Bangladesh's Test improvement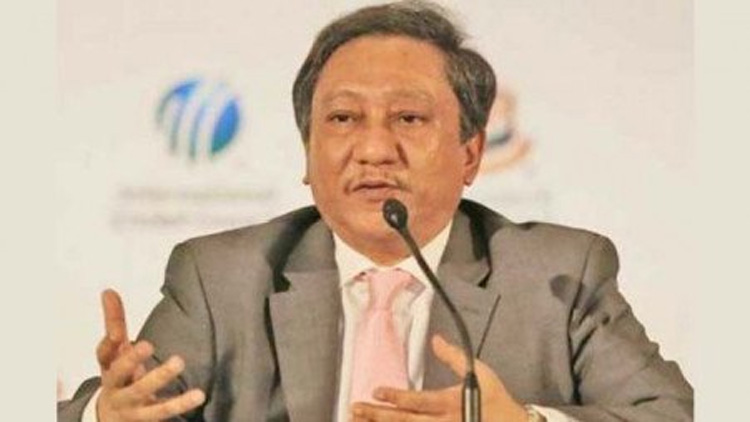 DHAKA, June 27, 2022 (BSS)-The Bangladesh Cricket Board (BCB) president
Nazmul Hassan Papon found some improvements in the performance of the
national cricket team, touring in West Indies even though they are on the
verge of being whitewashed in two-match Test series.
Bangladesh lost the first Test by seven wickets and closed in on another
defeat in the second Test.
"I won't say the team has been in bad state. We are losing matches in Test
cricket continuously but the good thing is that we did well in West Indies
than the 2018 tour," Papon said during an award night programme of Cricket
Committee of Dhaka Metropolis yesterday (Sunday) in the city.
"What I think that it is an improvement. We have a long way to go for which
we have a plan in the place."
The Cricket Committee of Dhaka Metropolis (CDDM) distributed the trophies of
the last 15 years simultaneously yesterday.
A total of 84 trophies from 2007-08 season to 2021-2022 season were
distributed amongst the winning club of Dhaka Premier League (DPL), First
Division, Second Division and Third Division, that fall under the
jurisdiction of CCDM, considered as the guardian of the Dhaka clubs.
The Bangladesh Cricket Board (BCB) president Nazmul Hassan Papon however took
the initiative to clear the backlog as he instructed CCDM to arrange the
award night programme where Papon himself, BCB directors, club officials and
players were present.
"We are yet to learn the art of Test cricket despite spending 22 years here.
We are also not a good team in T20 cricket. But if you monitor the Test
performance of the current best teams, you will find that they also struggled
in the first 22/25 years after getting Test status," Papon remarked.
"It is not easy to build a Test culture. India needed almost 26 years to find
their feet in the Test cricket. So we should not loss our patience. We have
to stick to our process."
BCB president drew the example of New Zealand, saying that the Kiwis are
going through a bad patch after winning the first ever ICC Test Championship
trophy.
"New Zealand is a Test champion. After becoming champions, they lost to us
and also are in losing streak. But that doesn't mean they are a bad team
now."