Brothers Union earn victory in BCL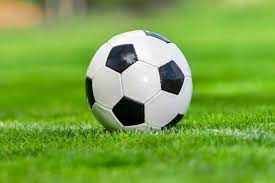 DHAKA, Jan 25, 2023 (BSS)- Brothers Union Club registered a facile 2-0 goal victory over Uttara Football Club in a match of Bangladesh Championship League football held today (Wednesday) at Birshreshtha Shaheed Sepoy Mohammad Mostafa Kamal Stadium in the city's Kamalapur.
After the barren first half, Shohag finally broke the deadlock scoring the first goal for Brothers Union in the 68th minute while Jakir sealed the victory scoring the second goal for the winning team in the 77th minute of the match.
In the day's another match, Fakirerpool Young men's Club split points with Fortis Academy Limited when their match ended in a 1-1 goal draw in a match also held at the same venue.
In the proceeding, Dalim put Fakirerpool ahead early in the 3rd minute while after the breather Jisan restored the parity for Fortis Academy Limited in the 62nd minute of the match.