No 'monga' in Rangpur this year despite Covid-19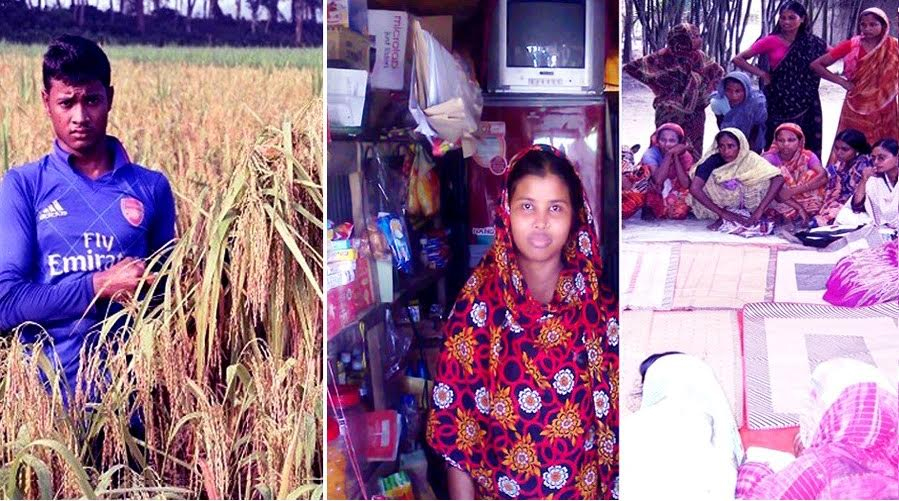 RANGPUR, Oct 15, 2021 (BSS) - The poor are not experiencing the bite of 'monga', a seasonal abject poverty-like situation caused by lack of jobs during 'Aswin' and 'Kartik' months in the past, for the 13th consecutive year this time in Rangpur region.
"Despite the Covid-19 pandemic, the seasonal 'monga' does not exist in Rangpur region where the poor are getting government assistance and earning wages to lead a normal life," said Divisional Commissioner Md Abdul Wahhab Bhuiyan.
Following successful implementation of massive social safety-net and other special programmes since the year 2009, the word 'monga' has factually become a historical term with its permanent exit from the region.
"Since the outbreak of the pandemic, the government has expanded the periphery of massive social safety-net programmes (SSNPs) and reached increased assistance and allowances to the beneficiaries using digital facilities," he said.
The SSNPs include Vulnerable Group Development, Vulnerable Group Feeding, employment generation, Asrayan and Cluster Village projects, rural infrastructural uplift activities, sub-stipends, various allowances and other assistance.
"Following execution of the SSNPs under strict supervision by local administrations, there is no 'monga' in Rangpur region where socio-economic condition of the poor has improved in the last 13 years," the Divisional Commissioner said.
Like in the previous years, farm-labourers are earning wages at the peak 'monga' period of 'Aswin' and 'Kartik' months as harvest of short duration Aman rice followed by farming of early winter crops has already begun creating jobs for them now.
"Besides, production activities are continuing smoothly at Uttara Export Processing Zone in Nilphamari, where 40,000 people are employed, maintaining guidelines of the World Health Organisation and health directives of the government," he added.
Talking to BSS, Senior Coordinator (Agriculture and Environment) of RDRS Bangladesh Agriculturist Mamunur Rashid said 'monga' could not reappear despite the pandemic following smooth engagements of the poor with income generating activities (IGAs).
"The poor are now leading a normal life braving the Covid-19 pandemic in the region although they lived in miseries for lack of farm activities on croplands during the 'monga' periods an era ago," he added.
Rangpur District Coordinator of 'Amar Bari- Amar Khamar (ABAK) Project and Palli Sanchoy Bank (PSB Jahadul Islam said some 1.50 lakh poor families have improved their living standards with ABAK and PSB assistance in Rangpur district.
"The beneficiaries are continuing IGAs, enterprises, businesses, animal husbandry, poultry, fisheries and homestead farming with the project assistance, including special employment generation loans, braving the pandemic," he added.
Dr Md Abdul Mazid, who got the Independence Award-2018 (food security), lauded the government for expanding the periphery of SSNPs, various assistance and allowances to resist reappearance of the seasonal 'monga' during the Covid-19 pandemic.
After assuming power in 2009, Prime Minister Sheikh Hasina put a decisive stress on expanded farming of short duration Aman rice for early harvest from 'Aswin' to 'Kartik' months to create jobs for the poor to eliminate 'monga' permanently.
Rangpur regional Additional Director of the Department of Agricultural Extension Bidhu Bhusan Ray said farmers have cultivated short duration Aman rice on 63,197 hectares of land out of total 6,12,330 hectares of cultivated land area in the region this season.
"Harvest of short duration Aman rice on 6,585 hectares of land already completed till Thursday producing 30,144 tonnes of paddy in Rangpur agriculture region as the process continues creating huge jobs for farm-labourers," he added.