18 die of Covid-19, 679 fresh cases in Rangpur division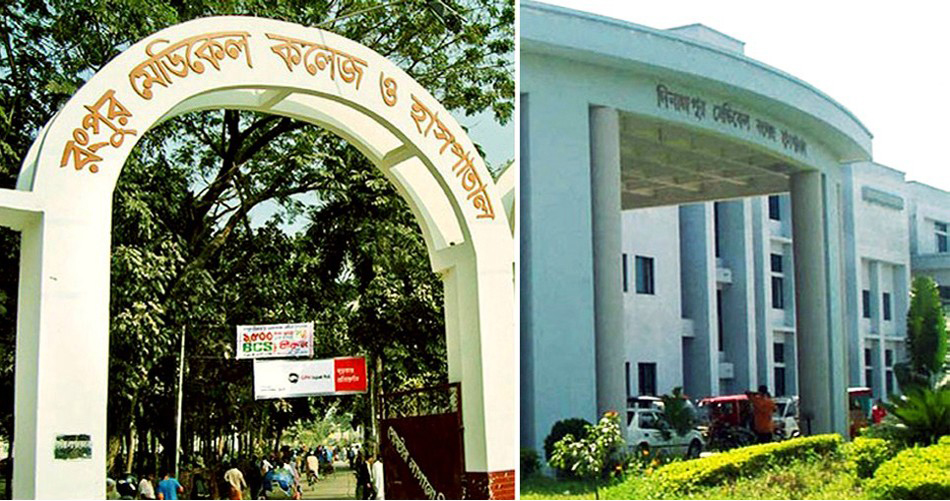 RANGPUR, Aug 1, 2021 (BSS) - Eighteen more patients died of Covid-19 during the last 24 hours ending at 8 am today raising the total number of casualties to 936 in Rangpur division.
Meanwhile, the number of Covid-19 cases hastily climbed to 44,852 with diagnosis of 679 positive cases afresh on Saturday the division.
"The Covid-19 situation continues showing a deteriorating trend again in the division," Focal Person of the Covid-19 and Assistant Director (Health) for Rangpur division Dr ZA Siddiqui said.
The 18 new casualties were reported from Rangpur, Kurigram, Gaibandha, Nilphamari, Panchagarh, Thakurgaon and Dinajpur districts in the division.
The district-wise break up of the 936 fatalities stands at 206 in Rangpur, 58 in Panchagarh, 67 in Nilphamari, 55 in Lalmonirhat, 54 in Kurigram, 182 in Thakurgaon, 270 in Dinajpur and 44 in Gaibandha districts of the division.
"The average casualty rate currently stands at 2.09 percent in the division," Dr Siddiqui said.
Meanwhile, the number of Covid-19 cases reached 44,852 as 679 new patients were diagnosed after testing 2,240 samples of Rangpur division at the positivity rate of 30.31 percent on Saturday.
Earlier, the daily positivity rates were 26.36 percent on Friday, 26.87 percent on Thursday, 28.63 percent on Wednesday, 28.02 percent on Tuesday, 26.92 percent on Monday and 27.36 percent on Sunday last in the division.
"The district-wise break up of 44,852 infected patients stands at 9,961 in Rangpur, 2,756 in Panchagarh, 3,617 in Nilphamari, 2,253 in Lalmonirhat, 3,562 in Kurigram, 6,139 in Thakurgaon, 12,713 in Dinajpur and 3,851 in Gaibandha of the division," he said.
Divisional Director (Health) Dr Md Motaharul Islam said a total of 2,18,811 collected samples were tested till Saturday, and of them, 44,852 were found Covid-19 positive with an average positivity rate of 20.50 percent in the division.
Meanwhile, the total number of healed Covid-19 patients reached 34,519 with recovery of 678 more infected patients on Saturday in the division where the average recovery rate currently stands at 76.96 percent.
The 34,519 recovered patients include 6,909 of Rangpur, 1,696 Panchagarh, 2,930 Nilphamari, 1,837 Lalmonirhat, 2,564 Kurigram, 4,580 Thakurgaon, 11,367 in Dinajpur and 2,636 Gaibandha districts in the division.
Among the 44,852 infected patients, 595 are undergoing treatments at isolation units, including 25 critical patients at ICU beds and 11 at High Dependency Unit beds, after recovery of 34,519 patients and 918 deaths while 9,222 are remaining in home isolation.
"Meanwhile, the number of citizens who got the first dose of the Covid-19 vaccine rose to 8,93,160 and among them, 3,93,405 got the second dose of the jab till Saturday in the division," Dr Islam added.
Chief of Divisional Coronavirus Service and Prevention Task Force and Principal of Rangpur Medical College Professor Dr. AKM Nurunnobi Lyzu ured all for strictly abiding by the health directives of the government to contain the rising Covid-19 positivity rate in the division," he added.