"We cannot let this continue," HC says on Ramna OC's graft allegations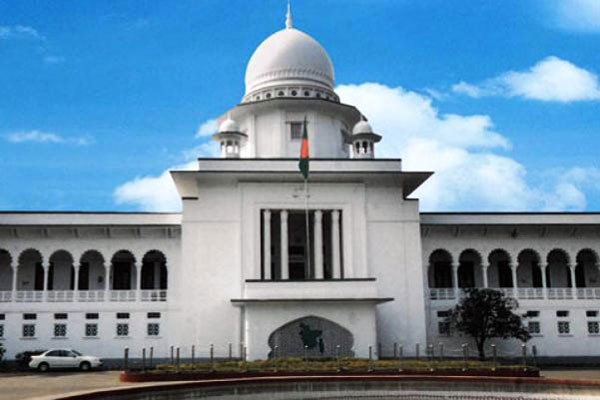 DHAKA, Aug 10, 2022 (BSS) - The High Court (HC) while hearing allegations of graft against Ramna Police Station officer in-charge (OC) Monirul Islam today said this should not be allowed to continue in this country.
"We cannot let this continue. Everyone should be held accountable," a High Court division bench comprising Justice Md Nazrul Islam Talukder and Justice Khizir Hayat, said.
The court came up with the observations as Supreme Court lawyer Barrister Syed Sayedul Haque Suman filed a plea for court's direction to probe the allegations against the cop. The court, after hearing the plea, primarily adjourned the matter till August 21.
"We are in full agreement with your approach. But you better filed a plea with Anti-Corruption Commission (ACC) to probe the allegations like owning eight-storey house and grabbing a house of a Freedom Fighter. If ACC does not take action, we would look into the matter," the court said.
Barrister Suman moved the plea before the court, while senior advocate Khurshid Alam Khan stood for the anti-graft body.
A daily newspaper on August 4 published a report on the gross allegations of graft against the Ramna Police Station OC. Barrister Syed Sayedul Haque Suman after that brought the matter to the notice of the court and subsequently filed the petition.