2-day digital innovation fair ends in Rangpur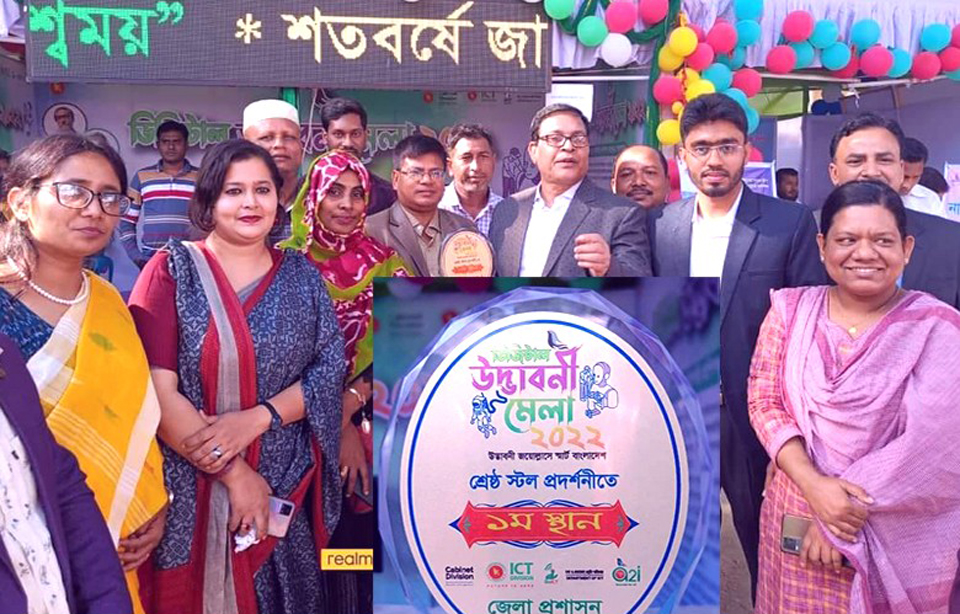 RANGPUR, Dec 1, 2022 (BSS) – A two-day Digital Innovation Fair-2022 ended through a prize distribution cum closing ceremony on the fair premises at Public Library ground here on Wednesday evening.

The district administration organised the fair with assistance of the Cabinet Division, ICT Division and a2i aiming at utilizing innovative capabilities of local inventors to make citizen life easier, richer and smarter through technology-friendly innovations.

Government departments, private organisations, institutions and entrepreneurs installed 53 stalls in fair premises showcasing digital innovations, ideas, concepts, projects, ICT products, e-services, mobile banking and e-learning materials.

Earlier, Rangpur Divisional Commissioner Md. Sabirul Islam inaugurated the two-day fair in a function held on the fair premises on last Tuesday.
Deputy Commissioner Md. Asif Ahasan attended the closing ceremony and distributed prizes among the three best stall owners, winners of the Quiz and Olympiad competitions and winner photographers for best photography in the photo exhibition as the chief guest.
With Deputy Commissioner (ADC-General) Md. Golam Rabbani in the chair, ADC (Education and ICT) Md. Firuzul Islam attended the function as a special guest.
Speaking on the occasion, officials said digital innovations have made civic life easier, comfortable, richer and smarter alongside accelerating the process of building a developed Bangladesh by 2041 next.

The chief guest said the government is working to reach all services available at the doorsteps of common people easily through digitised information and communication technologies.

"Everyone should work sincerely to make the initiatives taken by the government led by Prime Minister Sheikh Hasina successful through building a 'smart Bangladesh' on the way to build a developed Bangladesh by 2041, '' he added.