Govt improving socio-economic condition of people: Shahriar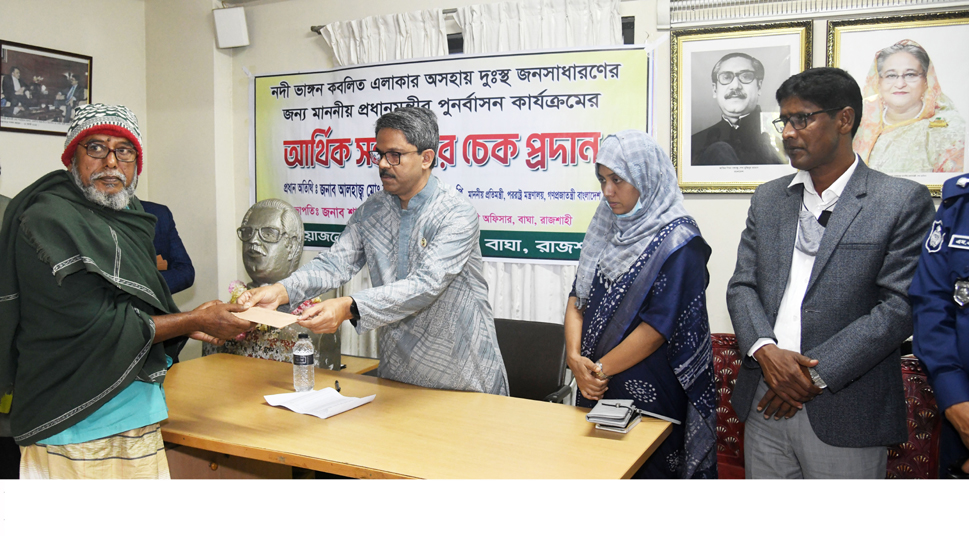 RAJSHAHI, Nov 27, 2022 (BSS)- State Minister for Foreign Affairs Shahriar Alam said the present government has been improving the socio-economic condition of people as it's committed to do this.

The government under the dynamic and prudent leadership of Prime Minister Sheikh Hasina always stands beside the marginalized people to boost their level of confidence through elevating their living and livelihood conditions.

State Minister Alam made the observation while distributing financial support among the distressed people at his residence at Arani under Bagha upazila in the district Saturday.
On the occasion, 48 families affected badly by river erosion were given bank cheques worth Taka 24 lakh on behalf of Prime Minister Sheikh Hasina's Rehabilitation Programme for supporting the distressed people.
Shahriar Alam said economic recession is persisting globally due to Covid-19 pandemic and Russia-Ukraine war but Bangladesh is now in a strong position economically. "We have faced some problems during the pandemic and there are no more crises at present," he added.

Referring to the global recession in food he said there is no food problem in Bangladesh as it's self-sufficient in food. None remain hungry at present.
This year, farmers attained bumper production of transplanted aman paddy even in the Chattogram areas.
He also told the attending people that the government has fixed the price of all consumers' products and arranged subsidies for the low-income group people so that they can purchase their essential commodities.
Shahriar Alam said the present Bangladesh has become a lighthouse in the world as it has been marching forward successfully. "Our country will attain more progress in the years to come," he asserted.