BNP is confusing people by making falsehood: Hanif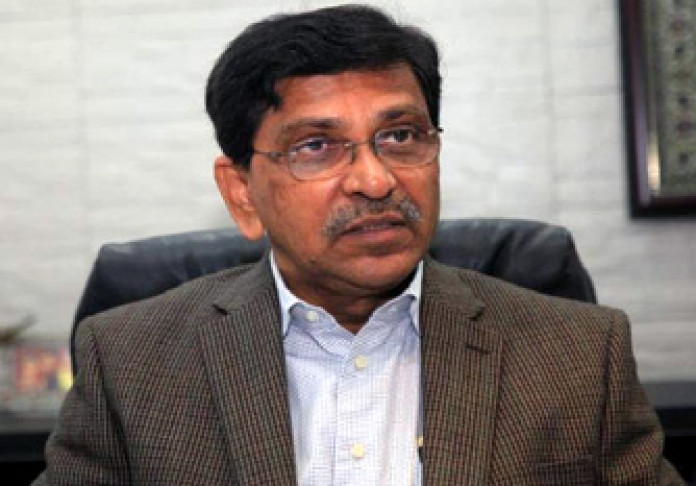 DHAKA, August 2, 2021 (BSS) – Awami League Joint General Secretary Mahbubul-Alam Hanif today said BNP is confusing the nation by making shameless falsehood against the government even during the coronavirus (Covid-19) pandemic.
"BNP leader Mirza Fakhrul Islam Alamgir is making falsehood whenever he gets any chance. Even during the coronavirus crisis, they are confusing the people by making shameless falsehood," he said.
Hanif was addressing an aid distribution ceremony arranged by AL relief and social welfare sub-committee at the city's Mirpur Girls Ideal College.

He said: "If you cannot cooperate with the government, at least you should not confuse the people making falsehood during the crisis."
Today BNP cannot show any of their development works done during their government's tenure, he said.
Being jealous of the development works of AL government, he said, BNP is now busy in making falsehood.
He said BNP top leaders are continuously spreading hatred against the government even during the coronavirus crisis.
Hanif, also an AL lawmaker, said the government is working to bring 80 percent people under vaccination coverage by December next.
Efforts are underway to inoculate one crore people within the next week, he said.
"We have vaccines in storage and five thousand people in each union across the country will be given vaccines within a week. More than one crore people will be brought under vaccination coverage within a week," he said.
The AL leader said Mirza Fakhrul and other BNP leaders don't witness any development works of the government.
He said the government has been implementing many development and mega projects including metro-rail, Payra port, Karnaphuli tunnel and Rooppur nuclear power plant.
But BNP don't see any of the development works, he said.
AL Advisory Council Member AKM Rahmatullah, MP, its Organizing Secretary Mirza Azam, MP, Relief and Social Welfare Secretary Sujit Roy Nandi, Dhaka City North AL President Sheikh Bazlur Rahman and General Secretary SM Mannan Kachi addressed the programme, among others.
Lawmaker Ilias Uddin Mollah chaired it.
On the occasion, aids were distributed among people who faced losses due to the pandemic-induced crisis.